Balayage is the way to breathe new life into your hair and is deservedly considered the hottest hair color trend today. By adding different shades at the same time, your originally outdated hairstyle would become fashion-forward immediately. Before going through the gorgeous balayage ideas we've prepared for you, let's answer some questions you may want to know.
Which Is Best For You?
If you're adventurous, creative and never afraid of showing your unique personality, make your statement with your ombre hair! If you love natural but shiny hair colors, go for balayage Right Now! Now, we've summed up the best balayage hairstyle ideas to get you out of that rut.
#1: Red Hair With Highlights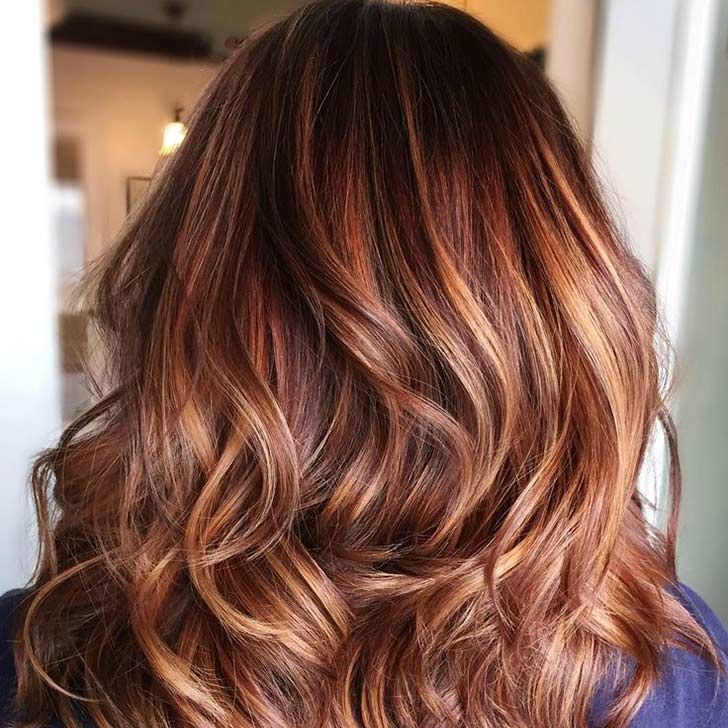 Source
Rich chocolate and hazelnut tones combined with copper and penny shades give your hair a delightful color. And the usage of balayage technique enhances your hair with sun-kissed highlights. There's no telling just how many people will fall in love with it at first glance.
#2: Rose Gold Balayage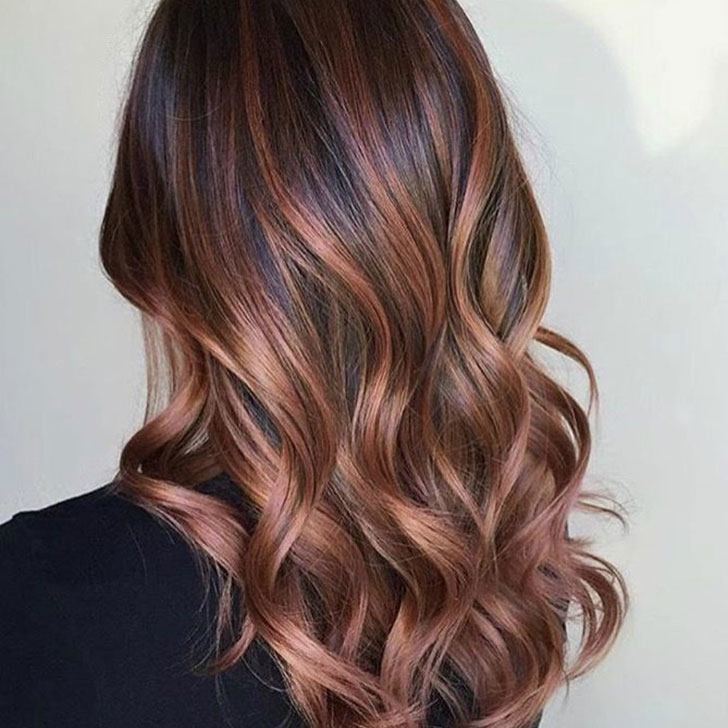 Source
Balayage works excellently on every hair color. One thing to note is that it's important to find the right hue to complement your natural locks and give you the vibe you want. For example, this rose golden hue definitely livens up her original darker color.
#3: Upgraded Balayage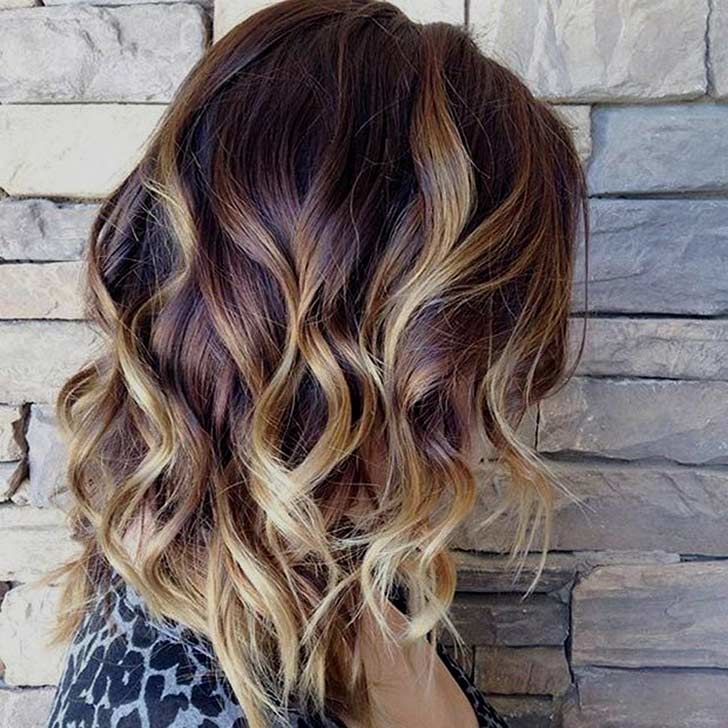 Source
This balayage hairstyle effortlessly gives your locks depth and dimension by melting all the colors beautifully into each other and seamlessly blending them. The blonde coloring pairs well with darker shades and the wavy layers help to show off this masterpiece.
#4: Warm Caramel Balayage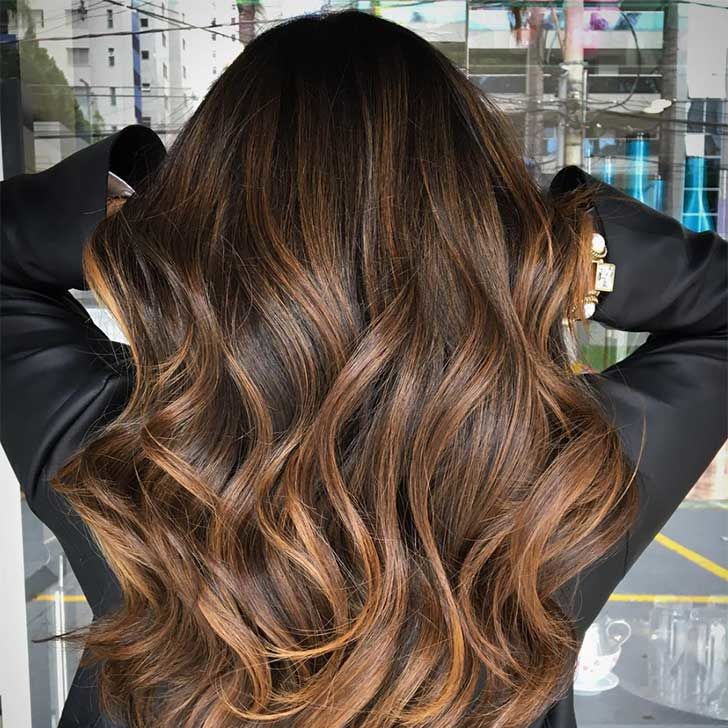 Source
If you want an understated color, go for this warm caramel balayage! You can never go wrong with it. Moreover, this color pairs especially well with long luscious waves and adds a feminine charm to the overall look. It'll drive people crazy!
#5: Sprinkled Chocolate And Caramel Balayage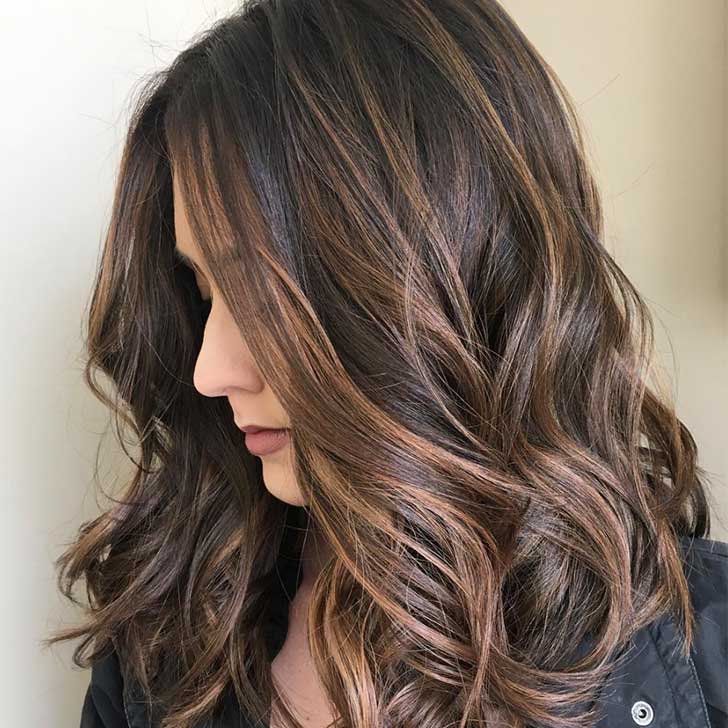 Source
Have your colorist paint ravishing honey hues a through the strands of your hair, focusing on where the light naturally hits. The two tones form a sharp contrast that will definitely attract admiring glances.
#6: Copper And Beige Highlights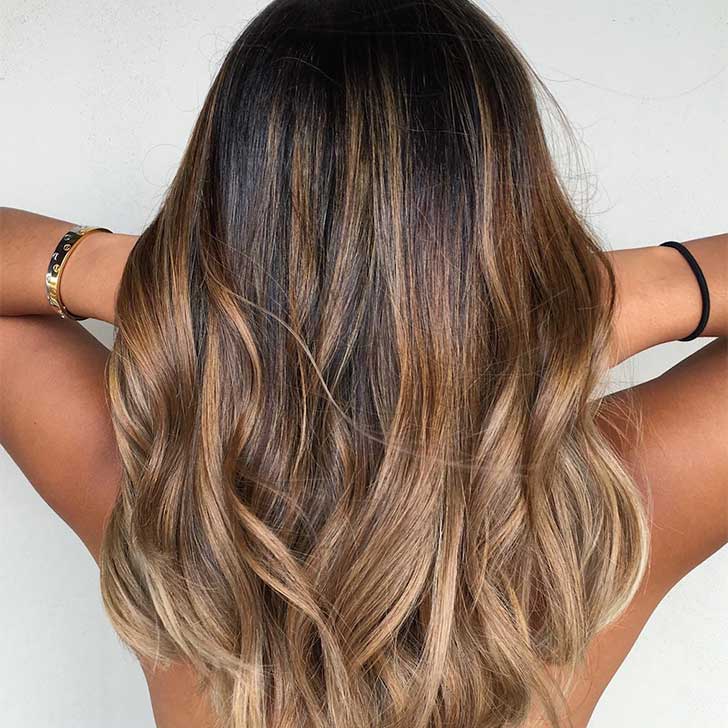 Source
This is another excellent example of a balayage haircut, as it uses shades that suit your skin tone, as well as blending high contrast colors through transitioning hues like copper or beige. This pairs well with the long wavy hairstyle and makes it a feast for the eyes.
#7: Chunky Honey Blonde Balayage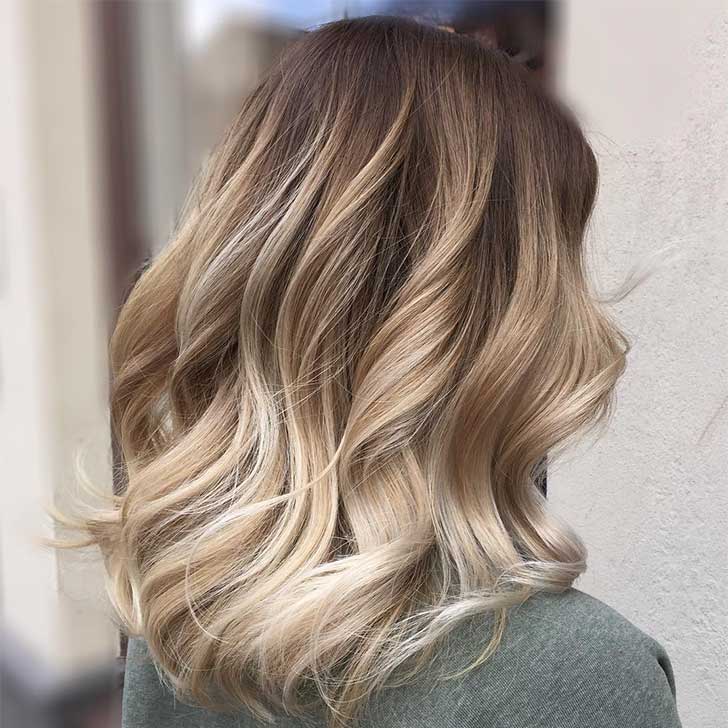 Source
It's so much fun to make a balayage style as it mixes many colors to achieve a magical effect. For example, when you ask your stylist to melt blonde and brown shades into one another, you can get this beautiful hairstyle below.
#8: Dark Blonde Balayage
Source
Highlights work well on whatever hair type you have, particularly on the messy textured hair like this one. It features blonde streaks that break up the darker base. You can use some purple shampoo once a week to free your balayage of brassy tones.
#9: Honey Balayage With Flashes Of Blonde
Source
If you're not sure about the best balayage color to suit you, try this. A perfect combination of brown and blonde that can be tweaked to suit almost everyone. Ask your stylist to give you a great haircut to pair with this beautiful color.
#10: Golden Blonde Highlights
Source
Balayage also works great on a short bob like this one. A mix of dark brown, light brown, and golden blonde shades can really show the beauty of this style. Meanwhile, the angled bob and lighter shade at the tips are helpful for a cool contrasting look.