6. FLORAL DRESS AND BELT IDEA
A belt can make a big difference to the way a dress looks. Belts can show off your waist and can make long, floaty dresses look more fitted. Here is a great example of how you could style a belt with a floral dress. It is a beautiful look that would suit a summer or beach wedding.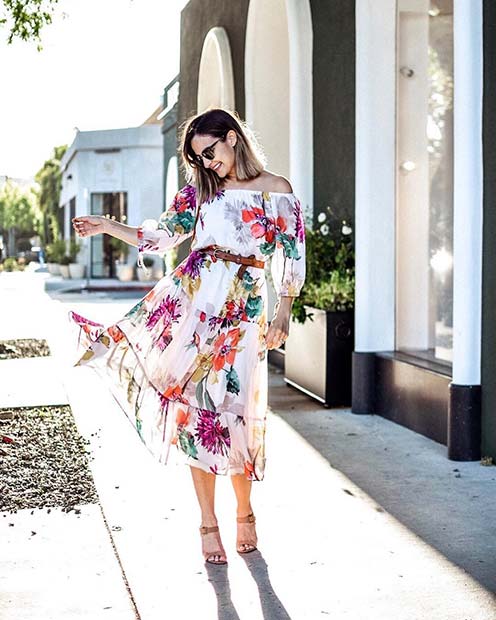 Source: @charmedbycamille
7. LIGHT DRESS WITH BOLD ACCESSORIES
Another way to jazz up a wedding guest outfit is with accessories. Here we have an outfit that is made up of a white dress and bold blue shoes, bag, shawl and hair accessory. The key to creating a colorful but elegant outfit like this is by choosing a color from a print. As you can see, the dress has a blue and green print and the accessories use the blue. You can create a similar look with any color.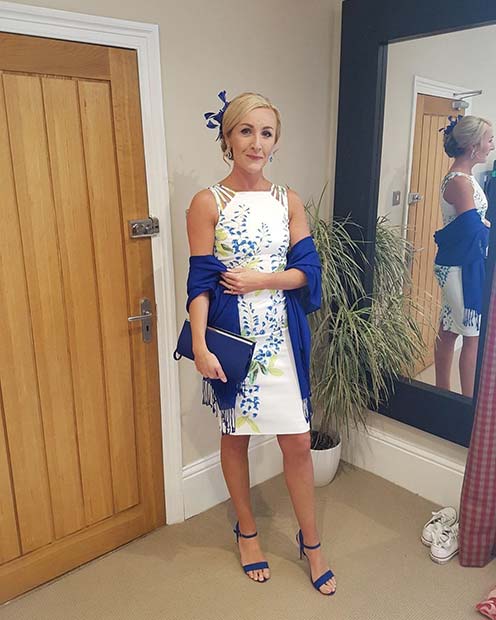 Source: @poppies28
8. PASTEL PURPLE DRESS IDEA
A very popular color choice for weddings is purple, particularly light purple. Our next outfit idea features a super cute purple dress that is perfect for a summer wedding. The dress has beautiful sleeves and is elegant. With a dress like this you can match the color for your accessories too. There are many dress options in a similar color to suit anyone.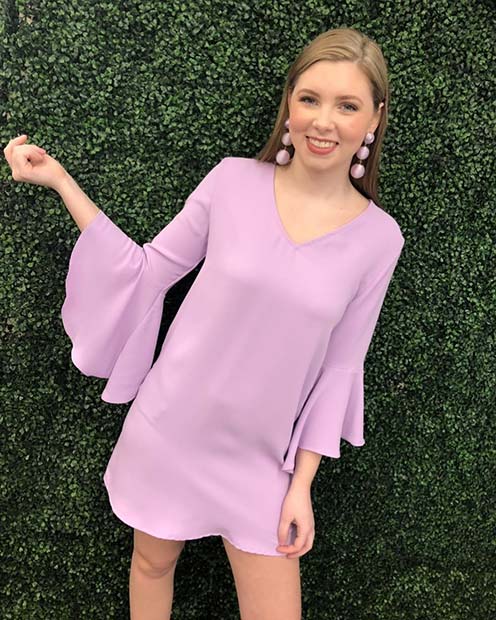 Source: @southernloop
9. SUMMER WEDDING GUEST DRESS IDEA WITH FRILLS
Going to a beach wedding? Then this next dress could be the perfect choice. The dress is light, summery and stylish. It is short and has a beautiful frill detailing. A dress like this would look amazing on the beach but you can also glam it up with some heels and sparkly jewelry for other weddings in the summer too.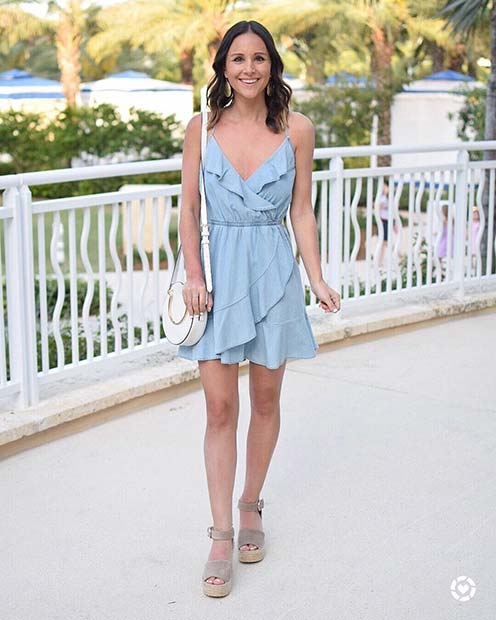 Source: @diamondgirlsdiary
10. LONG, FLORAL PRINT DRESS
Long maxi dresses are a great choice for a summer wedding. These dresses will keep you cool but look very trendy too. The dress featured is a gorgeous example of what type of long dress you could wear at a wedding. It has a beautiful off the shoulder design and the print is elegant. Anyone would look amazing in a dress like this.