Season after season, we're told that bobs are back!!! Want bob hairstyles inspiration this season? From classic short bobs to shaggy wavy lobs, check out 29 of the best bob hairstyles in this season! You'll be inspired by these gorgeous easy-to-manage bob hair styles in no time. Enjoy!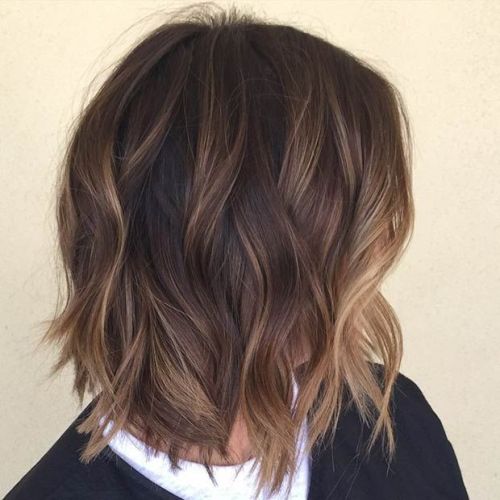 Trendy Wiggly-Wave Fine-Hair Bob Cut
This medium-length angled bob is a trendy hairstyle for medium/fine hair that needs extra help to get body and movement. Loose, defined waves lying 'on top' of each other create layers of hair that make hair thicker. With dual balayage highlighting, too, this style can transform thin hair into a dense, shaggy look!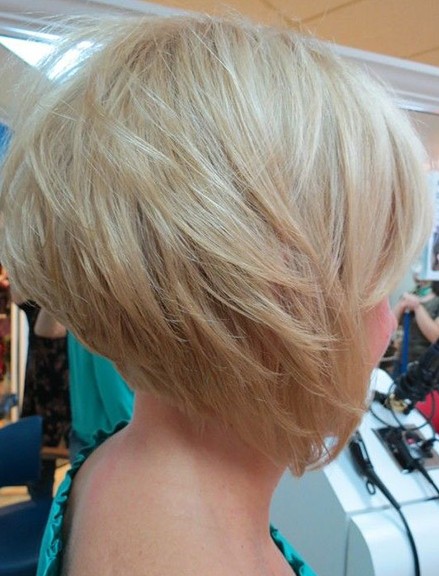 Side View of Graduated Bob – Cute Layered Platinum Blonde Short Haircut
This is a fabulous piece of precision cutting, creating the perfect graduated bob.
The hair is expertly layered from the nape to create exaggerated volume at the back. The layers are then graduated down to just below chin-level, where they are lightly curved in to frame the jaw. With a long fringe and the wheat blonde shade, this is a high fashion style, that's contemporary and easy-care!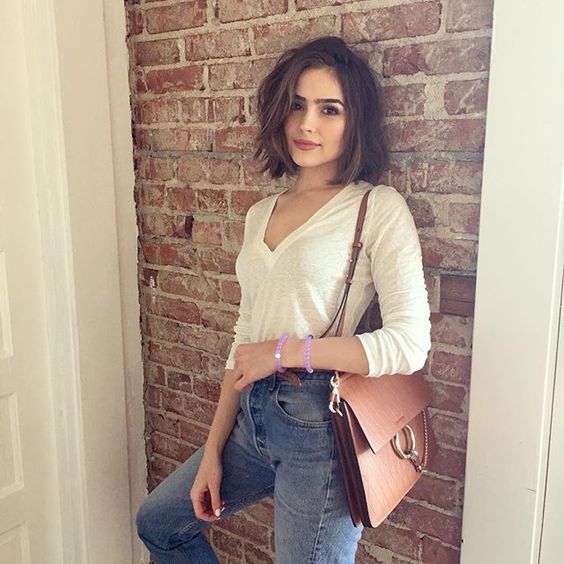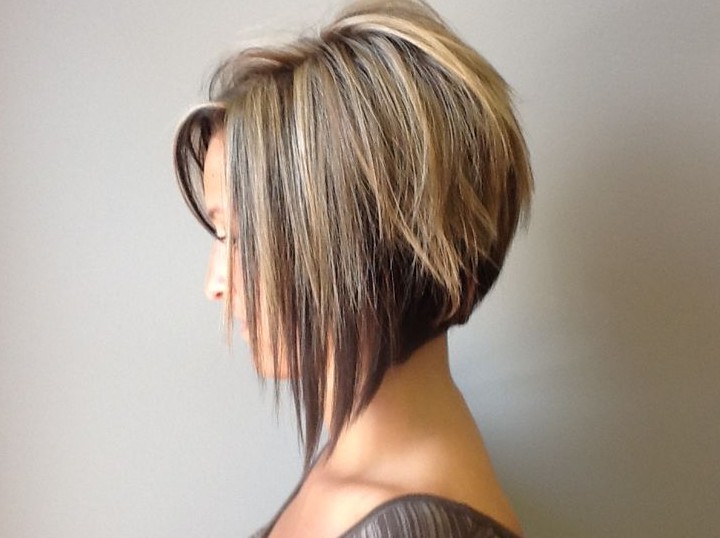 Graduated Bob Hairstyle for 2020
Well, this bob cut in of the most welcomed short cut in recent years, a lot ladies try this one.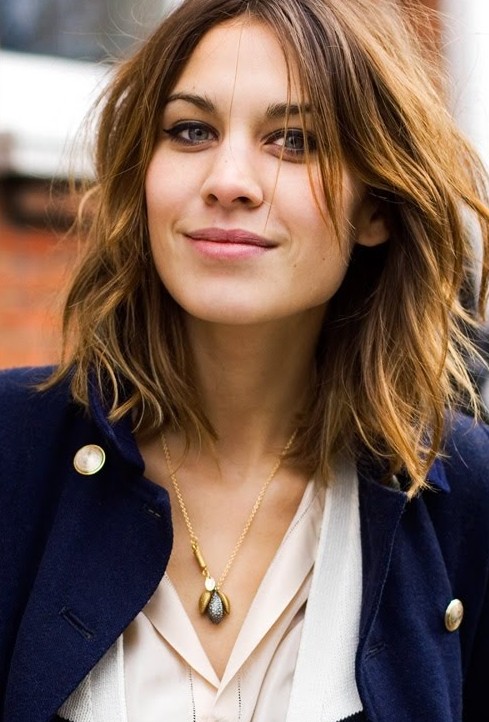 Short Wavy Bob – Casual Messy Wavy Bob Hairstyle for Thick Hair
This wavy, windswept style is the perfect bob for a carefree woman who likes an easy-care, but contemporary look!
The hair is mostly all one length, with a coupled of shorter strands of either side of the centre parting creating a casual 'grown-out fringe' image. And to highlight the movement, create texture and make the ends look thicker – there are some very delicate blonde highlights in the under-layers! And here are more latest cute short hairstyles for you to choose from.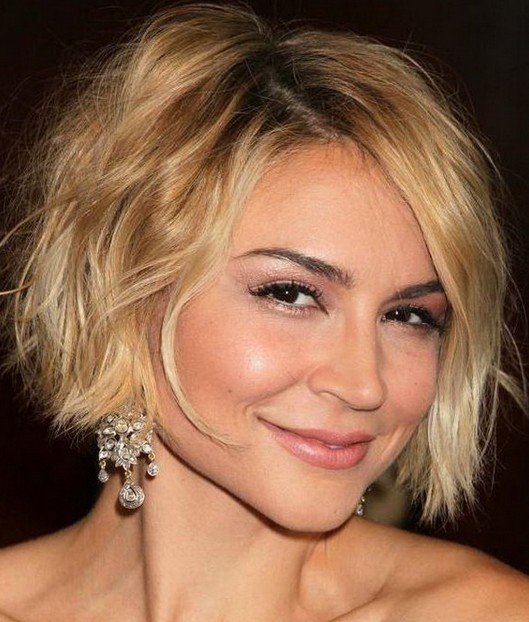 Short Bob – Feminine Short Wavy Curly Bob Hairstyle for 2020
Here's a super contemporary look that's perfect for fine hair. Cut to a flattering chin-length with sharply textured tips, the pretty waves and curves add lots of texture and lively movement. The long, side-swept fringe adds a nice asymmetric vibe and the hair gains so much depth and dimension from the beautifully blended golden blonde shades!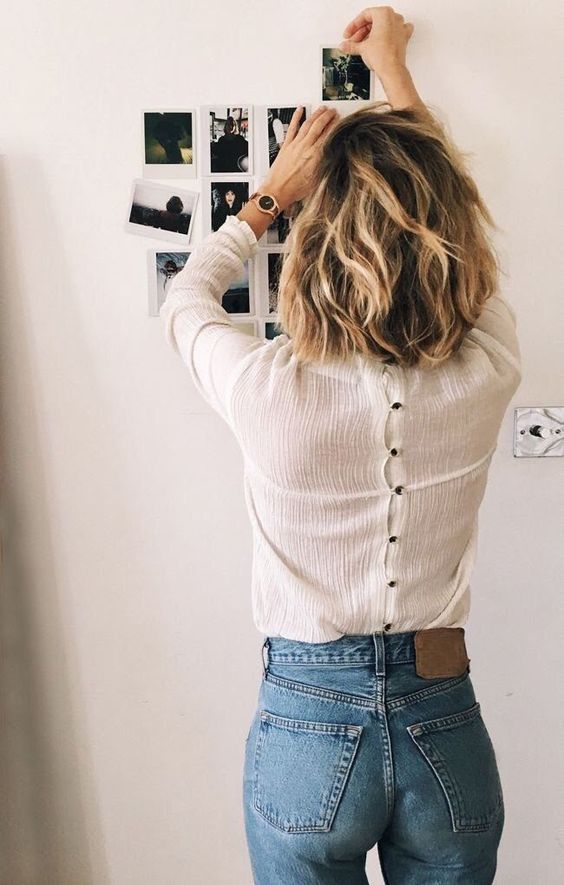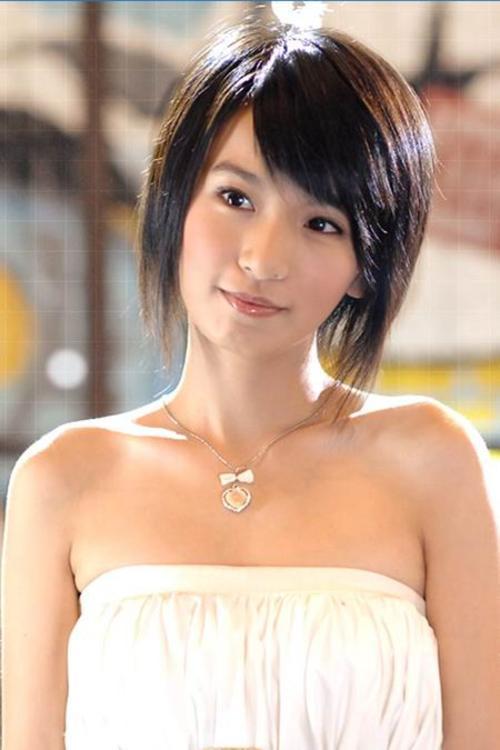 Hebe Bob Hairstyle – Cute Asian Bob Hairstyle for Short Hair
This is the latest razor-cut bob that blends smooth, sleek lines with delicate, feathered tips!
This is a great choice for thick hair as you get natural volume around the head with the lower lengths thinned out for fabulous, contrasting texture. The asymmetric parting is trendy and the full fringe is swept to one side, with heavily textured tips once again softening the line.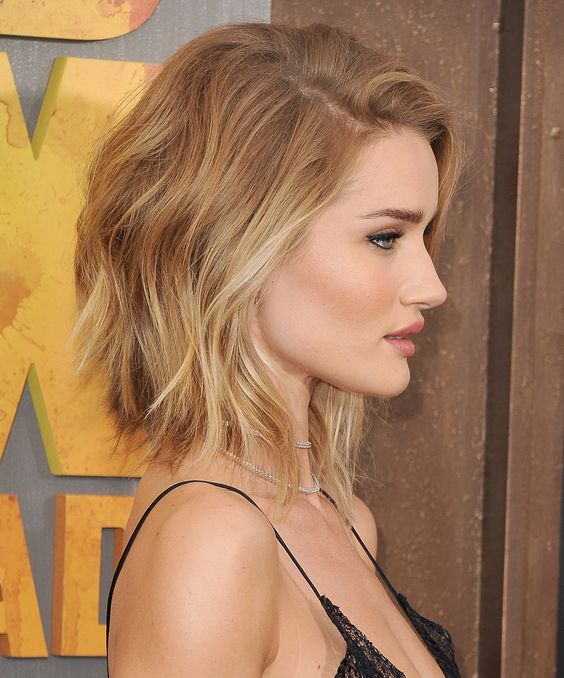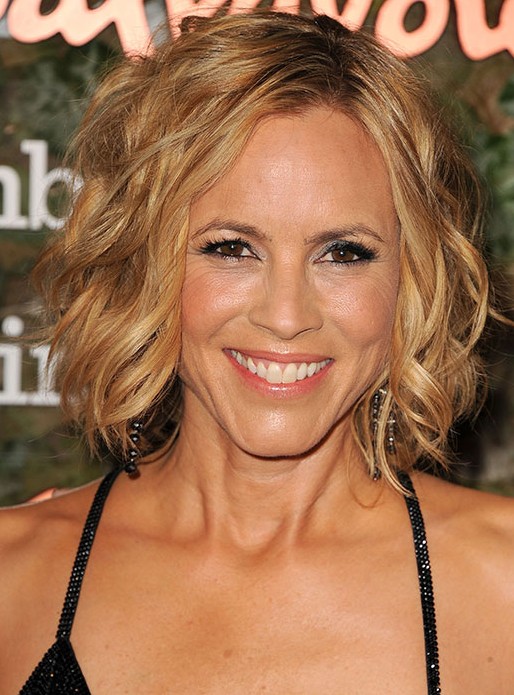 Wavy Bob Hairstyle for 2020 – Stylish Short Hairstyles for Women
Here's another of our favourite bob-cuts, which is suits a bright and lively face perfectly!
The fabulous gold shade is not only a very classy look, but also more flattering to the over-35's. The off-centre parting adds a touch of trendy asymmetry, but it's the defined, golden twisty waves that make this style so flattering.
The blonde shades are subtly blended to create added depth in fine hair and along with the amazing waves, add lots of volume and texture in a super-contemporary, casual bob!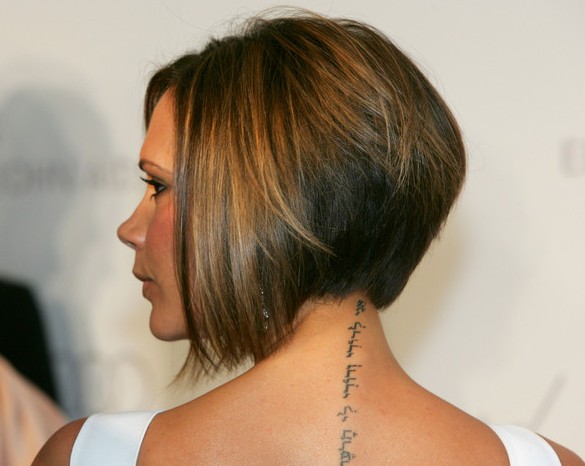 Side View Victoria Beckham Inverted Bob – Casual Bob Hairstyles for Women
This inverted bob is a lovely exaggerated shape at the back, which makes a fabulous creative contrast with the smooth long sides.
Bringing the straight hair to life, the blonde highlights at the sides and crown catch and reflect the light softening the lines. The fantastic precision cutting at the nape is tinted a darker shade of brown, accentuating the amazing silhouette that makes this style one of the most popular contemporary bobs.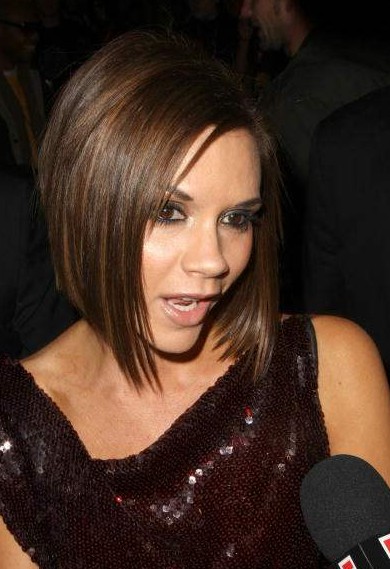 Victoria Beckham Bob Hairstyle – Trendy Short Haircut for Women
I have a feeling that Victoria is just a little OCD. And perfectly straight and spikey styles like this are what first made me suspicious!
The sliced cut is beautifully executed with heavily textured tips and a touch of retro-back-combing giving attractive height at the crown.
The sleek shape is given added texture from the subtle highlights livening up the brown shade. Yes, it's a fabulous bob-cut, but unfortunately it's too straight and flat for Victoria's face. Like so many of the styles she chooses, it gives her a rather harsh look.
Inverted Ombre Long Bob Hairstyle For Shoulder Length Hair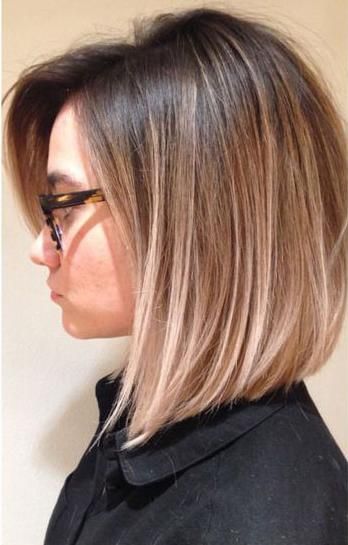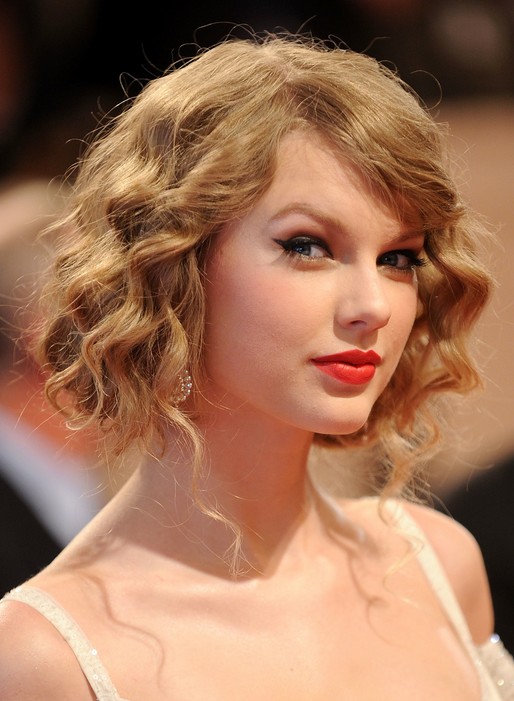 Taylor Swift Faux Bob – Chic Blonde Short Curly Bob Hairstyle with Bangs
What a mischievous look Taylor has in her eyes here! She's challenging us to decide if she's actually cut her hair or if this is a clever styling trick.
Those beautifully defined waves are so pretty and the loosely tousled finish, with longer tendrils at the front, accentuates her lovely neck and shoulders to perfection. This faux bob is a lovely look for a special occasion where you want to look contemporary, casual and ultra-chic!
This short curly bob hair style is good for oval, square, round faces.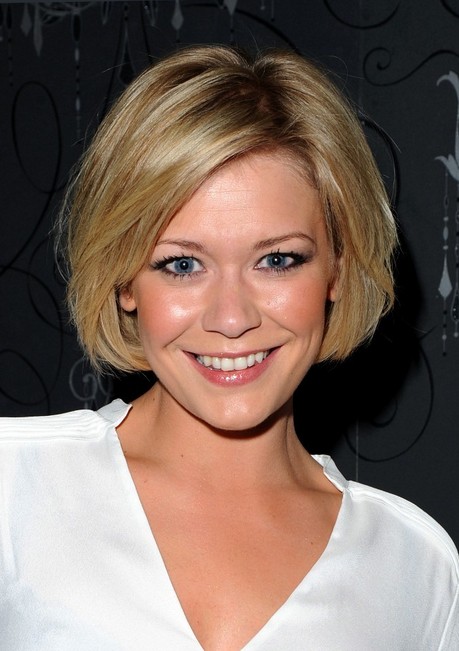 Suzanne Shaw Bob Hairstyle – Cute Celebrity Hairstyle for Oval Face Shape
This cute, short blonde bob complements the Suzanne's lovely oval face and keeps those beautiful, blue eyes completely centre-stage!
The hair is cut to the same length all around the head, with a little shaping around the face. The parting is just slightly off-centre, creating a forehead skimming sweep of fringe that displays a smooth forehead and those dancing eyes! The length at the sides has been judged perfectly to curve in and draw attention to a lovely smile!