Bob Hairstyles for 2020 – Sharply Angled Bob Haircut with Smooth Line /Pinterest
This sharply-angled bob has a smooth line with a slightly tousled finish to keep the look from being too sleek. This style is intended to match with an avant-garde wardrobe and beauty look!
The parting is just off-centre, avoiding both current favourites – the deep side-parting or the centre parting – for a more individual look. The hair is the same length, but expertly graduated down from the shorter hair at the nape, to finish with sharply textured tips and a face-flattering curved outline.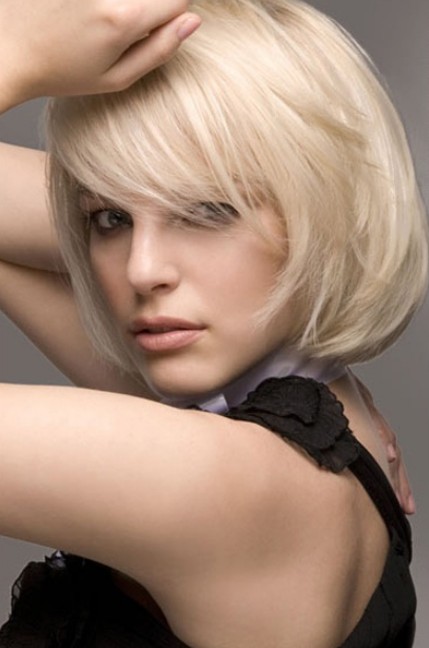 Bob Hairstyles 2020 – Fabulous Short Soft Bob Haircut with Side Swept Bangs
Here a fabulously soft bob-haircut, made into a flattering frame for pale skin tones by the pale, neutral blonde all-over colour. This chin-length bob is sliced to prevent the colour looking flat and textured at the tips to produce a pretty curved shape with wispy, feathered tips. And the long fringe over one eye is like a veil covering and revealing the model's lovely blue eyes!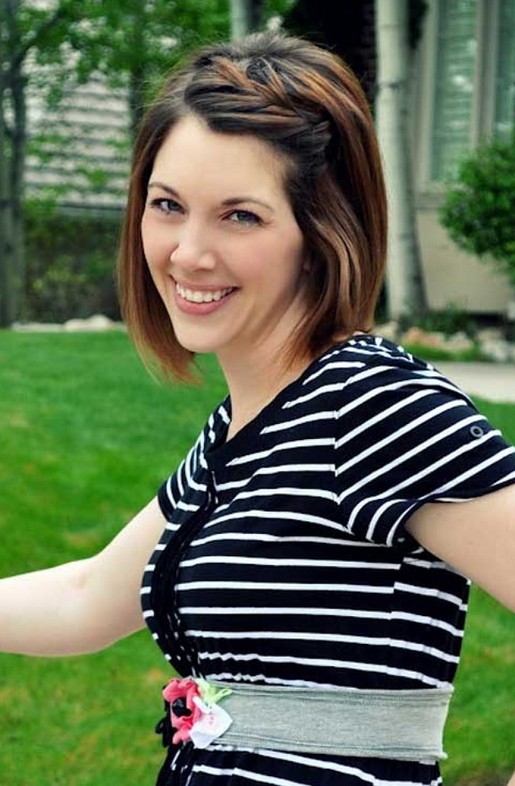 Bob Hairstyle with Braid – Cute Twisted Short Bob Hairstyle for Women /Tumblr
What a great 'twist' on the braids that dominated hair-dressing last summer! This is a completely new type of 'bob hairstyle with braid' with keeps the hair off the forehead, for a cool but chic summer look. This year, the asymmetry continues with this exciting 8-strand braid that has an almost 'random' look making it a fabulous, edgy feature adding loads of eye-catching style to a medium bob-cut!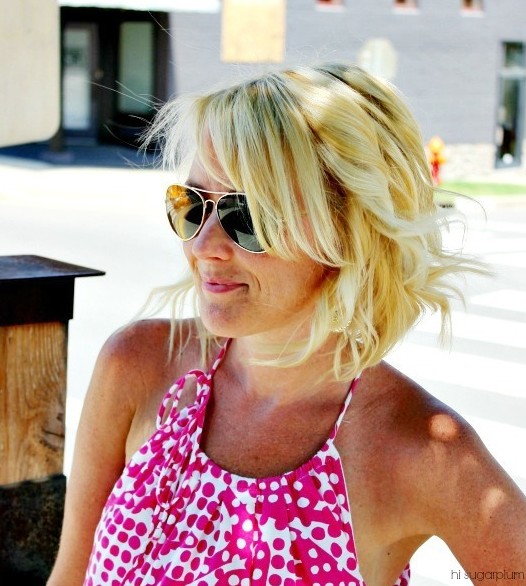 Angled Piecey Bob – Best Summer Bob Hairstyle for 2020
Cute summer bob haircut for girls – Beachy wavy bob hair style
This is the back-view of a beautiful angled bob, showing how the back is cut about an inch shorter than the longer layers around the face. The hair is cut into long layers with lightly textured tips, giving enough length to create lovely waves that add lots of volume – and make a change from the usual 'straight at the back' bob styles!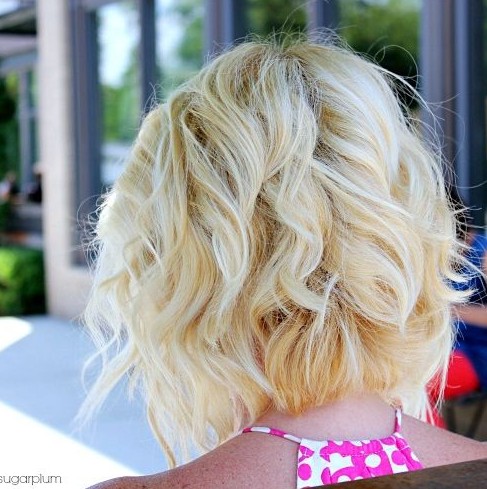 Angled Piecey Bob haircut – Back View of Short Wavy Bob Hairstyle
Sexy layered blonde wavy curly bob hair style for women
Here's an amazing summer cut, that's full of life and colour! The bob is cut to a point below the chin and the hair is almost all the same length. Then, as an alternative to the beachy waves that everyone wears, this style has defined strands and spiky random twists for a fresh, new look. And underneath all that blonde glamour, the dark roots mean this style is totally edgy!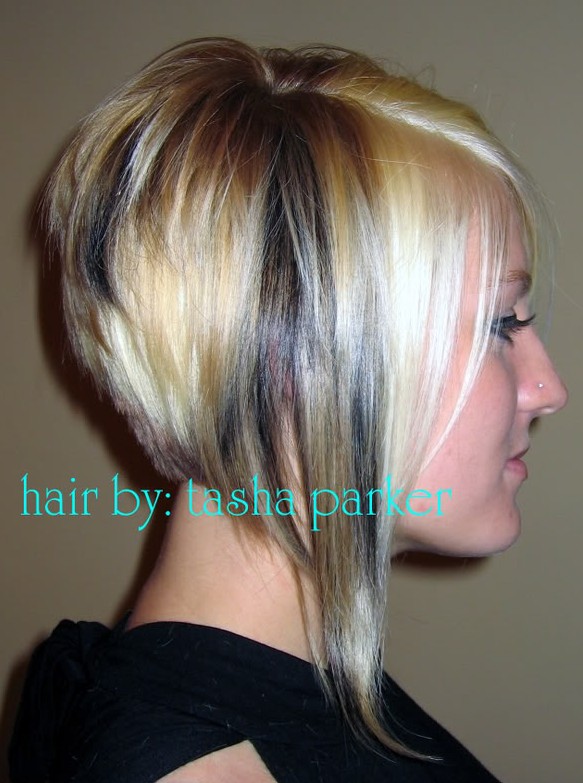 A-line Bob – Side View of Layered Bob Hairstyle /Tumblr
One of this year's most avant-garde cut and colour bobs, this A-Line bob is a really eye-catching look! The hair is expertly graduated down from the crown at the back to create volume and a beautifully curved shape. The side layers are longer and the strong angle moves from the nape down to shoulder-skimming strands framing the face.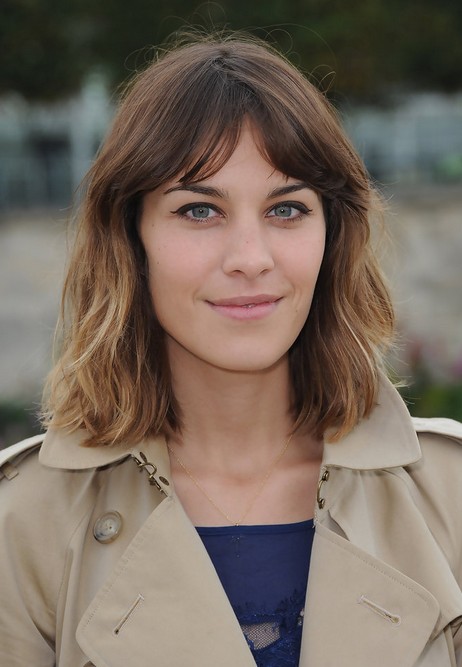 Alexa Chung Short Hairstyle – Sexy Ombre Demi-Bob Hair Style with Bangs
This medium-length bob is a simple, easy-care cut that's just right for Alexa's oval face. The centre parting is very trendy right now and the nicely divided fringe ensures that it's not too thick. The fabulous ombré starts just below Alexa's attractive blue eyes, accentuating their colour. And the expertly graduated colour change adds the illusion of more thickness in the lower lengths.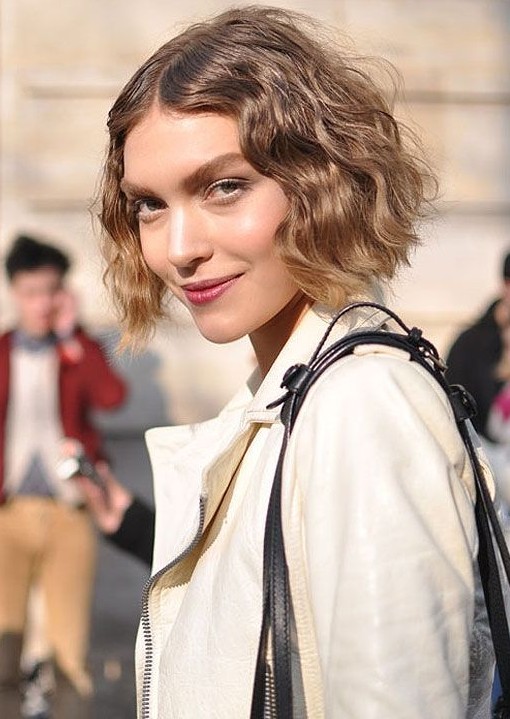 Bob Hair Style – Retro Angled Bob Hairstyle for Women
Perfect short hairstyle for spring: retro angled-bob haircut with waves
This retro angled-bob breaks the rules by keeping the top hair flat on either side of the centre parting. But when you look at those lovely, face framing finger-waves accentuating the eyes and mouth, you realise that this new, retro-look bob is not only different – but stunning!
It's perfect for anyone with fine hair as it doesn't rely on any natural volume. And the beautiful caramel shade is cleverly sombréd down the lengths to finish with pretty golden ends.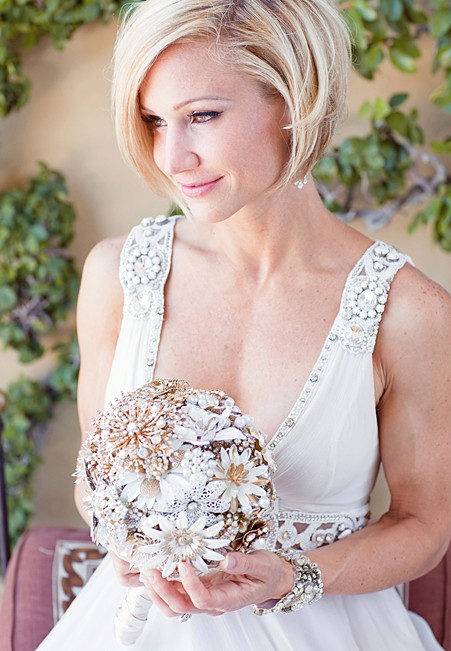 Bob For Wedding – Best Short Wedding Haircut 2020
Many wedding hairstyles are over-complicated and can totally change the bride's normal appearance on this special day. However, most bridegrooms just want to see their sweetheart with a natural look, like this trendy, angled bob. It's cut shorter at the back for natural volume and expertly graduated towards the pretty curves which frame her face. With a soft blonde tone and that sweeping asymmetric curve accentuating the contours of the face, this style will enhance – not hide – a bride's natural beauty.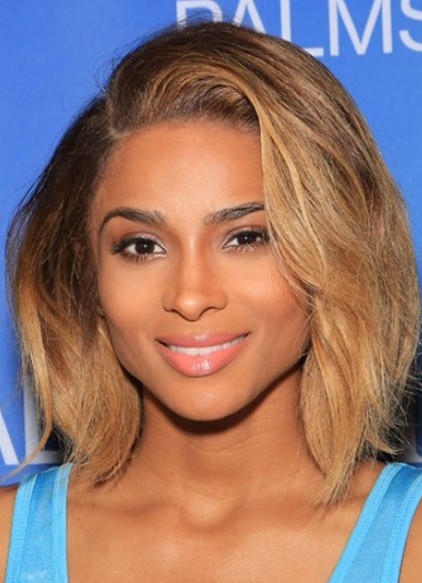 Bob for Thick Hair – Chin Length Bob Hairstyle with Curls
Thick hair look fabulous in a bob-cut and it's a great way to show off the natural volume in your hair in an easy-to-style look. This style has long layers with sharply textured tips and is cut to create a lovely curved silhouette around the head. The colour technique is totally eye-catching and bold, with the hair moving from a warm dark blonde to a beautiful honey blonde that perfectly complements the tones in her skin. Styled asymmetrically, with a lovely face-framing wave, this hair design is extremely flattering.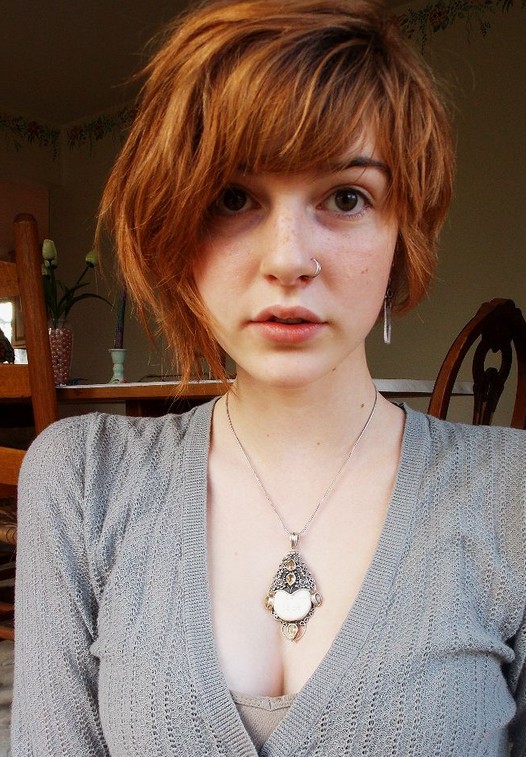 Asymmetric Bob 2020- Textured Copper Short Bob Hairstyle for Women
This is a real 'gamine' look creating a touch of the 'little girl lost' in this image. The asymmetric cut is slightly shaggy and creates plenty of natural volume across the top and at the sides. The heavily textured ends soften the strong lines and give a nice, wispy look accentuating the mouth and chin. And the bold red colour is given added life and dimension from the subtle pale copper highlights. A heavy fringe is fine for those with large eyes, but to avoid it overpowering the face, it could be thinned and defined for a softer finish.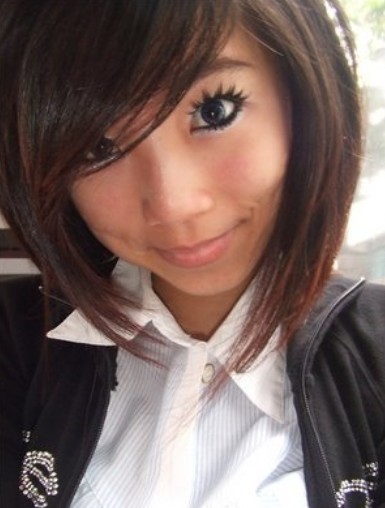 Asian Bob Hairstyle 2020 – Cute Short Haircut for Girls
This cute Asian bob hair style is really popular in Asian girls, if you 're going to get a new short cut, why not consider this one?
Looking a little bit startled, this model has matched her long, spikey eye-lashes with this strongly-angled bob to create a very special look. The hair is shorter at the back and carefully graduated to create a curved shape, which contrasts with the sharply tapered tips. The look is sleek and well-groomed with an asymmetric parting and an attractive extra-long fringe sweeping down in another pretty curve that accentuates the eyes perfectly!