#11: Pink Highlights On Brown Hair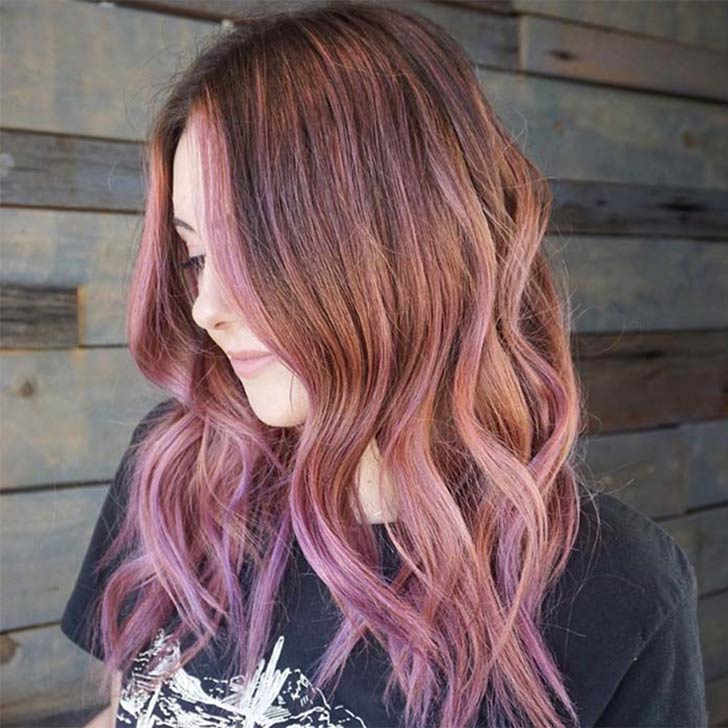 Source
This pink balayage looks youthful and dynamic. The long curls naturally fall along the face bringing out your eyes and adding to your feminine charm. The side part also well frames the face, making it a perfect hairstyle for women of any age.
#12: Rose Gold Balayage Hair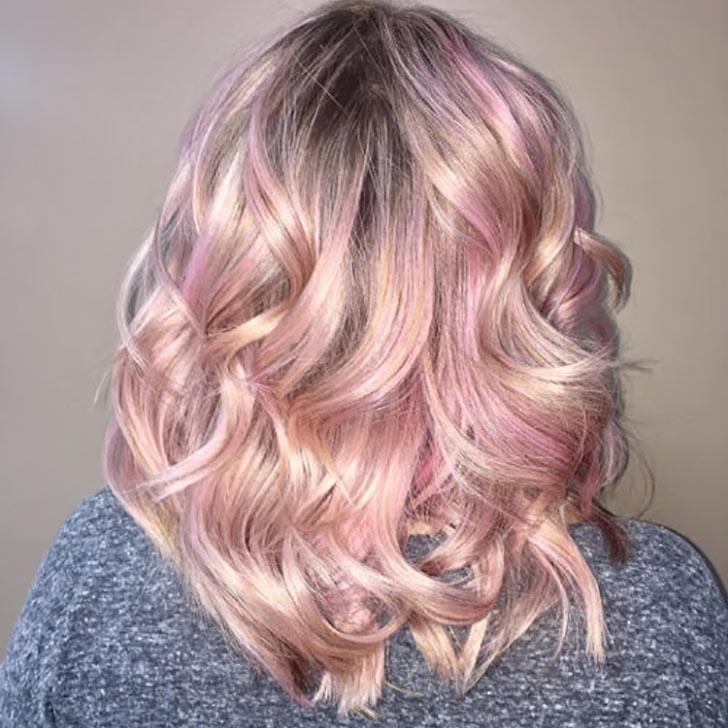 Source
Many girls are fond of rose hair because it looks chic and shiny, but the traditional rose color can be dull and stiff. When applied with a balayage technique, the rose hair is suddenly made to be bright and shiny like this one.
#13: Copper & Blonde Balayage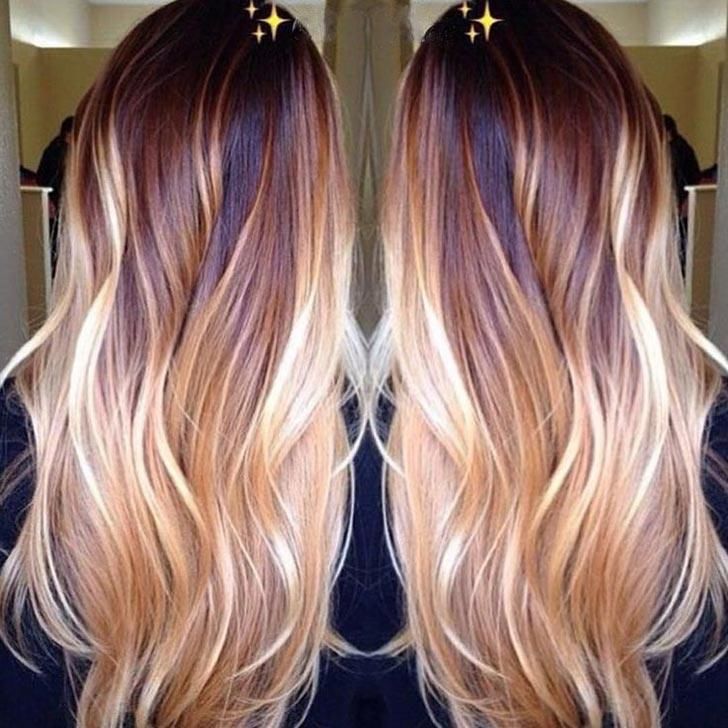 Source
This distinctive hair color will attract anyone at their first glance, wouldn't it? The graduated color from top to the tips contrasts sharply, which helps win admiring glances every time you walk outside.
#14: Light Brown Balayage Hair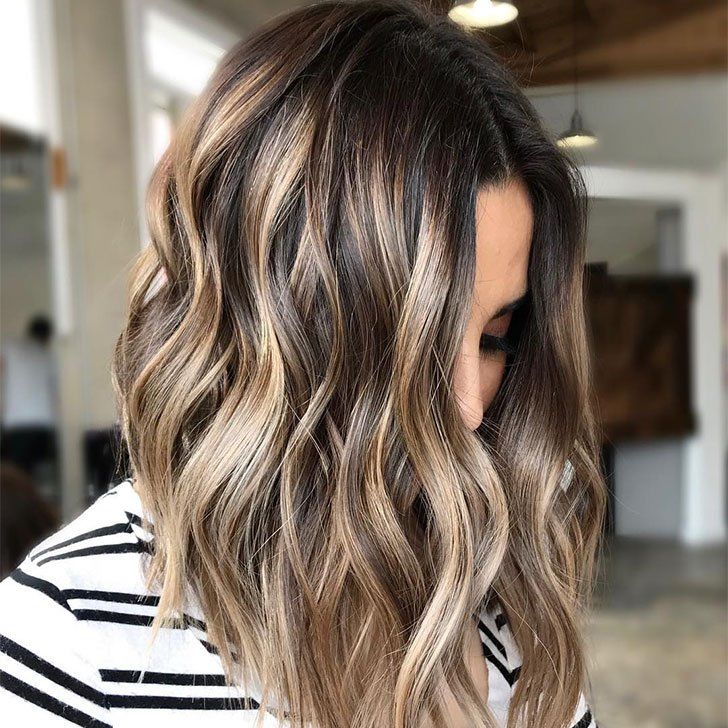 Source
Blonde-brown is a classic balayage that is suitable for women of all ages. Cut your hair to a medium length and leave the angled curls to pump up the volume and create movement. This style offers a nonchalant, effortless allure.
#15: Purple & Pink Balayage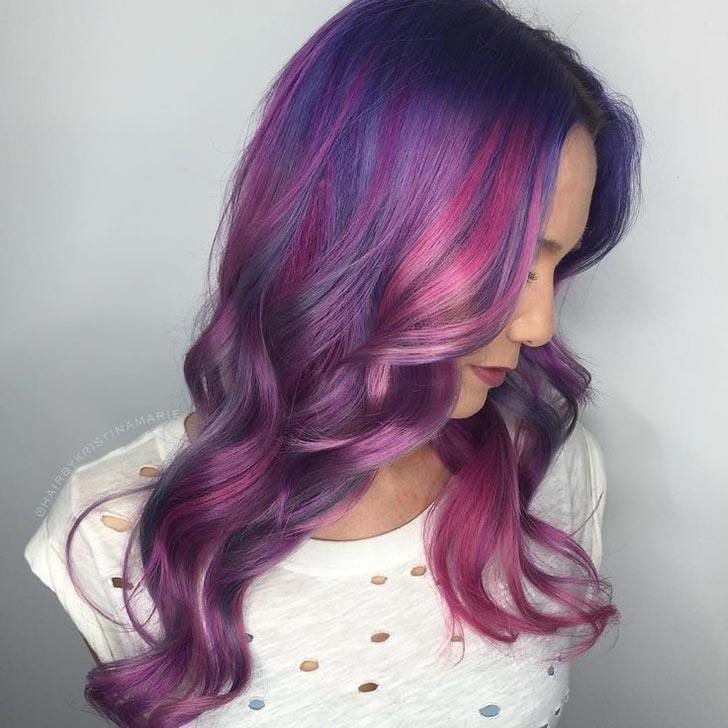 Source
Purple always symbolizes mystery, and it also shows your bold and unique nature. This purple and pink balayage looks so attractive that many people are picking up on it. Ask your stylist to give you the beautiful curls too so that you can give it that little extra feminine charm.
#16: Rainbow Balayage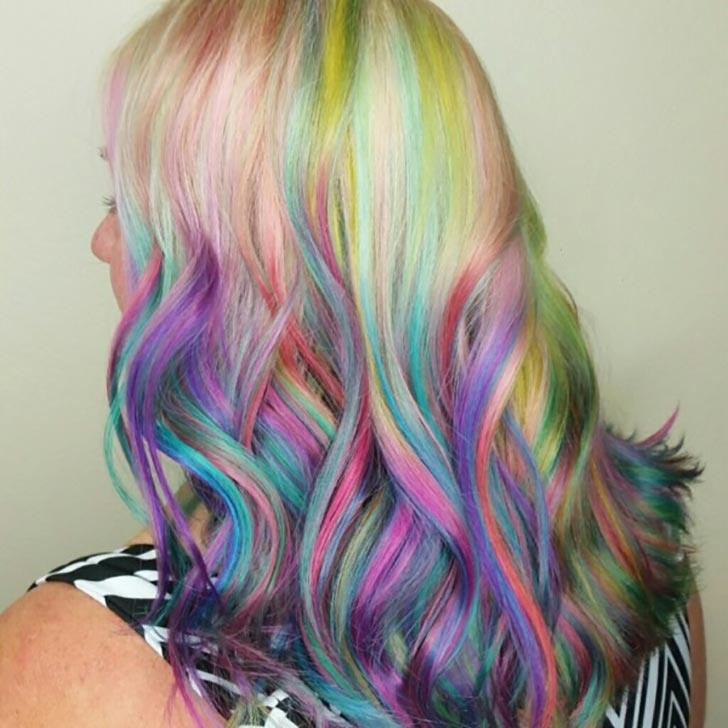 Source
Have you dreamed of getting rainbow hair but you are not sure if it can do the magic? Here is an example that shows you its fantastic effect. You must win much attention when you go out. Of course, it is a bonus for the bald person.
#17: Medium-Length Balayage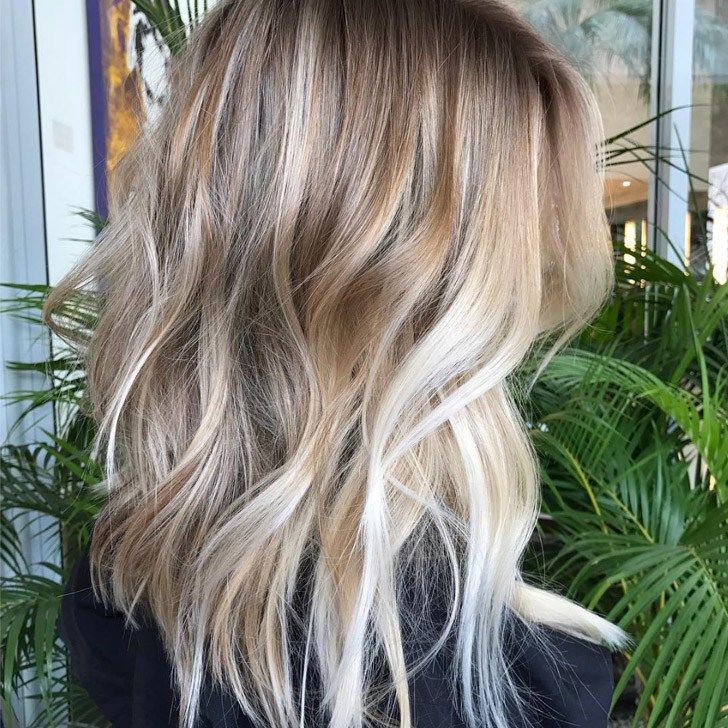 Source
How to make a medium-length haircut show its best? Cut enough layers and textures for your hair first. And then, throw in the trendy blonde balayage hair color to showcase the layers. Last but not the least, don't forget to create many loose waves to complete the whole look.
#18: Rose Gold Balayage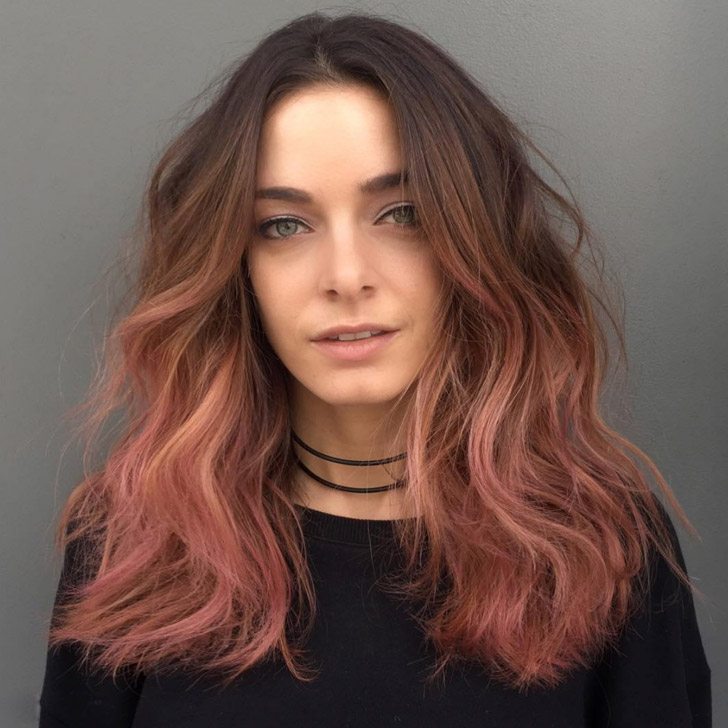 Source
This hair color applies the balayage skill to let rose gold melt with brown hair color naturally. The roots are brown and the ends are rose gold. Try a center part and create some big waves loosely. Let the hair pour to your shoulder naturally.
#19: Short Balayage Curls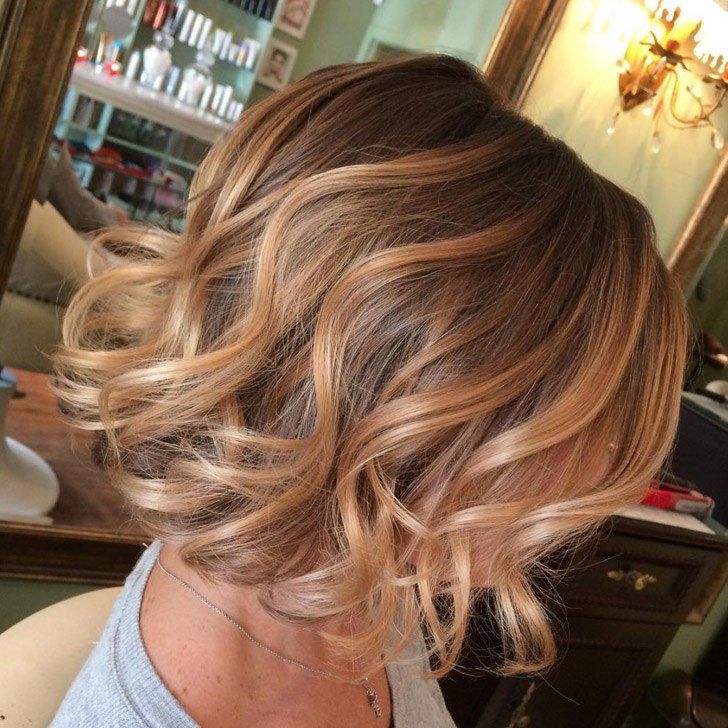 Source
If you choose a short haircut, then highlights are always a must, which can make short hair chic and amazing instead of lazy and dull. Rock this outstanding hairstyle, and remember, you need highlights that are two shades lighter than your base hair color. Last, create some cute curls.
#20: Burgundy Balayage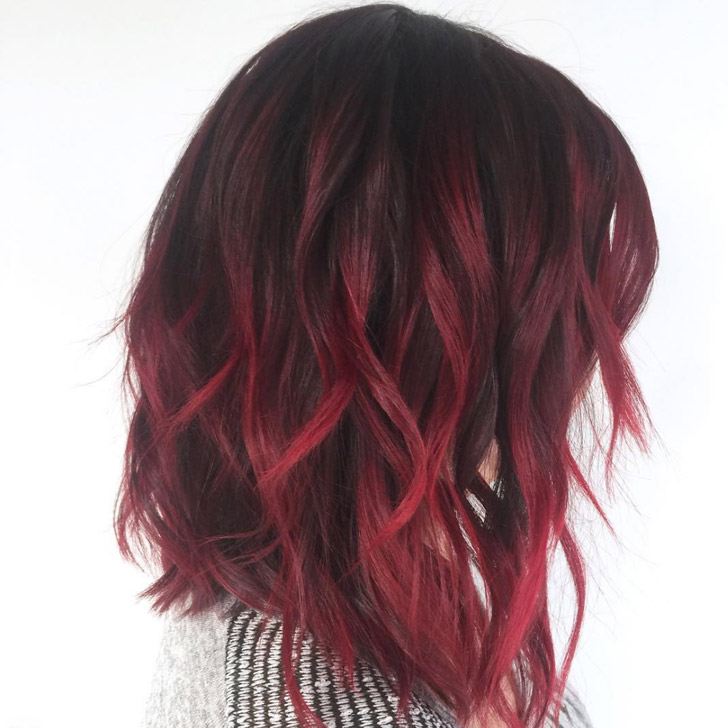 Source
No idea about your new hair color? How about this one in the photo? When you rock a short hair, try something special. Generally speaking, opt for a warm-toned hair color is more flattering. But you should consult your stylist what color will work best for your eye color and skin tone.