6. Tousled Bangs With Waves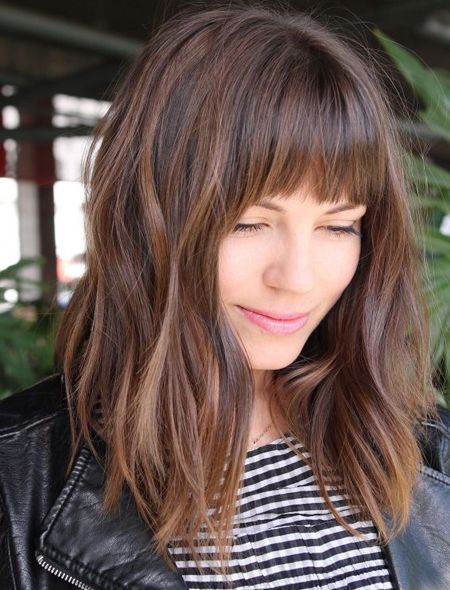 If you have bands, you can also gently curl your hair with a larger want and spray it with texturizing spray. This look is super in and takes virtually no work.
7. Thick Bangs With Volume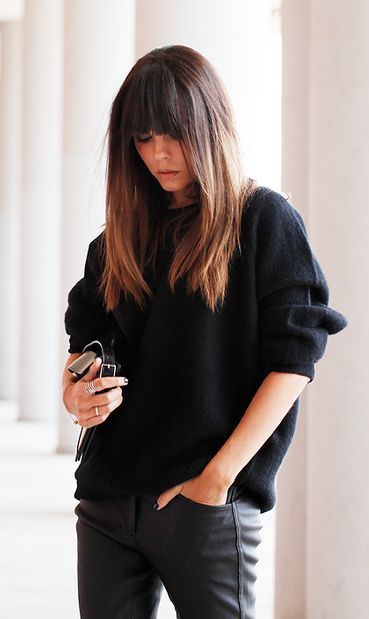 The different with this look is that the hair has more volume and is thicker. If you're one of those people who has thicker hair, then you may want to straighten the top while blow-drying the bottom so you don't lose it.
8. Tousled With a Hat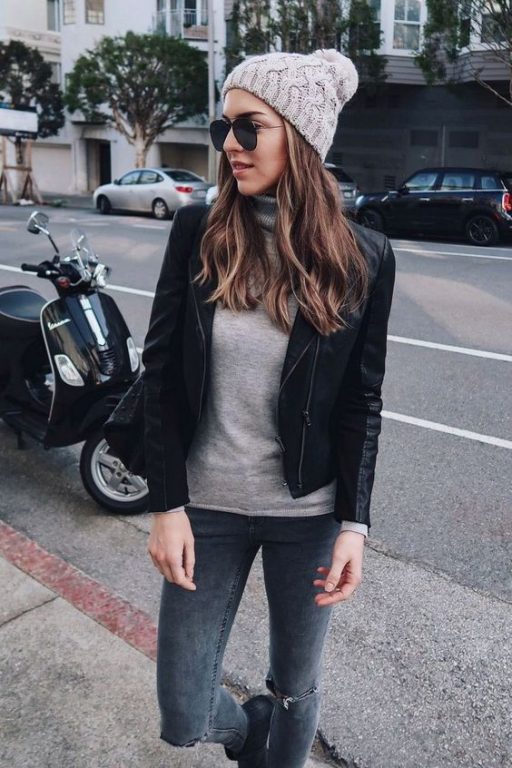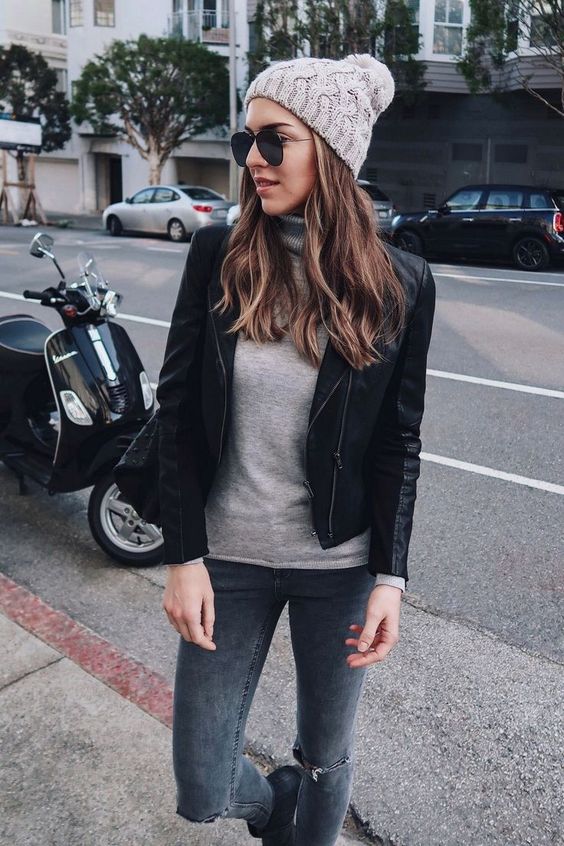 The great thing about a good winter hat is that you can only see the ends of your hair. If those ends look great, then it's easy for everyone to imagine that the top does too, even if you haven't washed your hair recently.
This is another easy wand look (with texturizing spray of course!) that can fall out during the day and still look great.
9. Traditional Wand Waves With Medium-Short Hair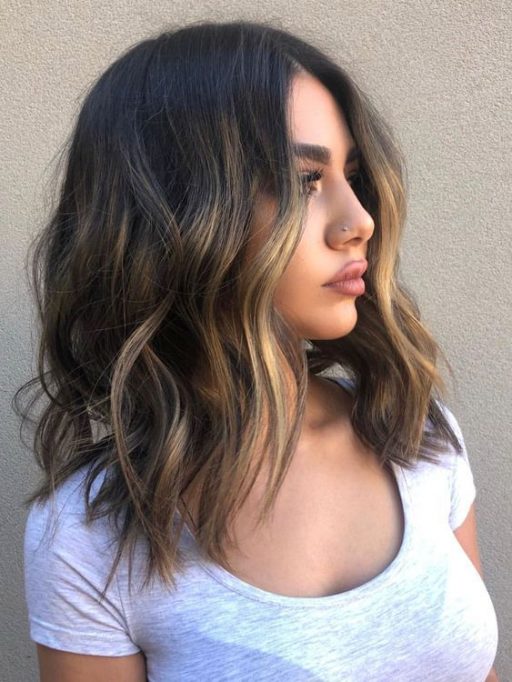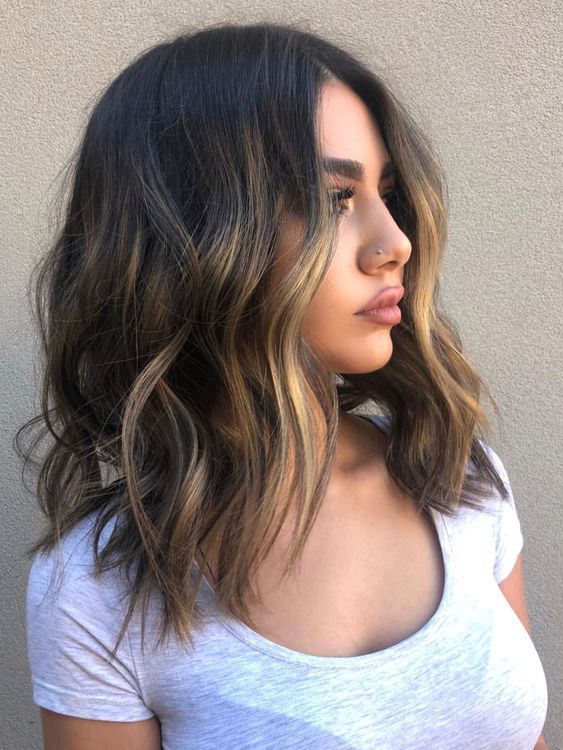 This is another messy hairstyle that's easy to reproduce with a good wand.
10. Blow Dried Bangs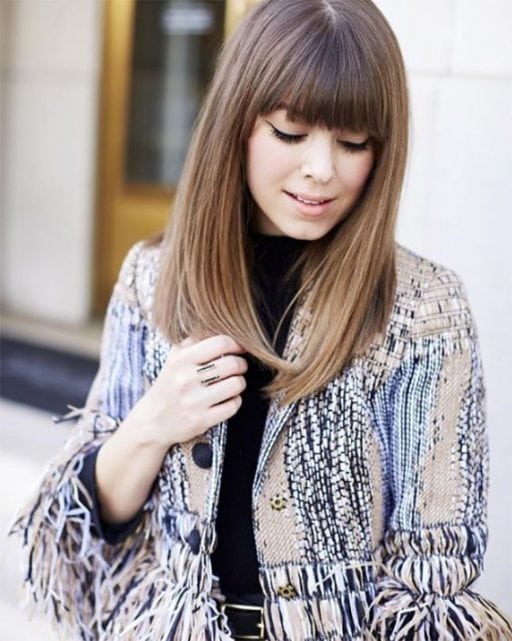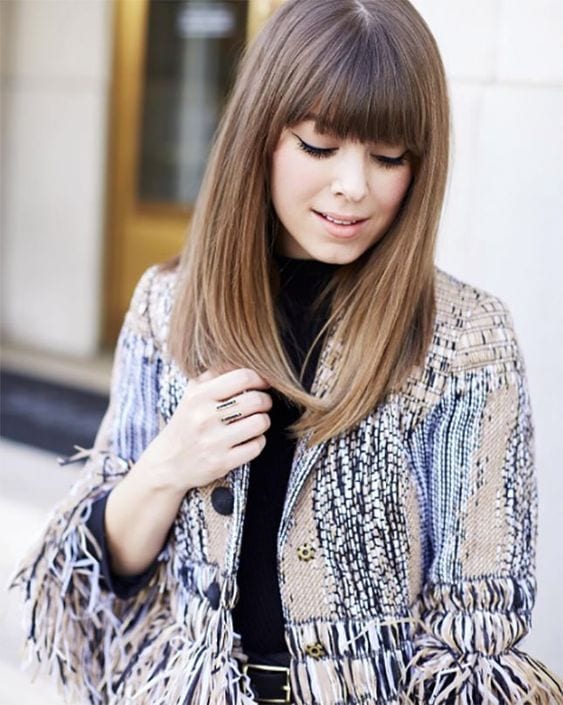 This bangs hairstyle is slightly different because it's done using a blow dryer and a round brush; the ends are gently flipped under.