16. Messy & Texturized With a Center Part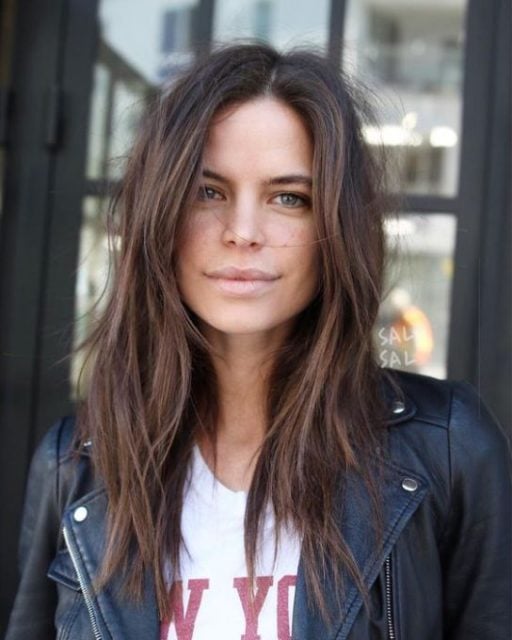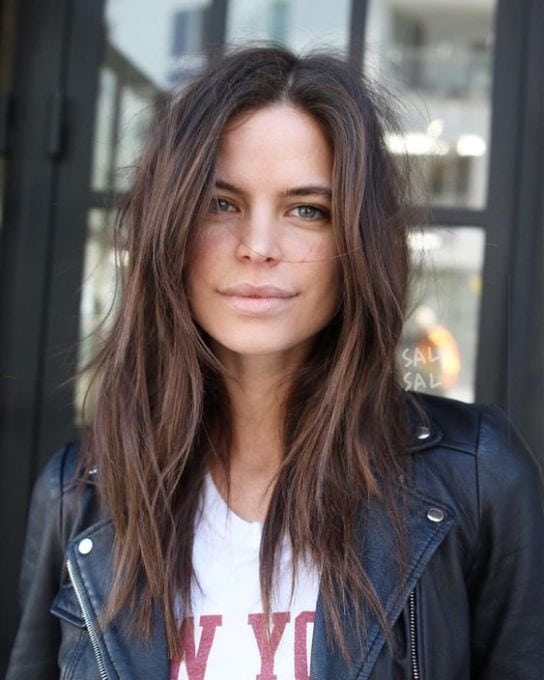 This is yet another easy messy hairdo that looks best with a middle part. It works great with any sort of wand or curling iron (as long as you barely curl each piece) and is great with a lot of teasing.
Half-Up Medium Length Hairstyles
1. Casual Half Up Velvet Bow Ponytail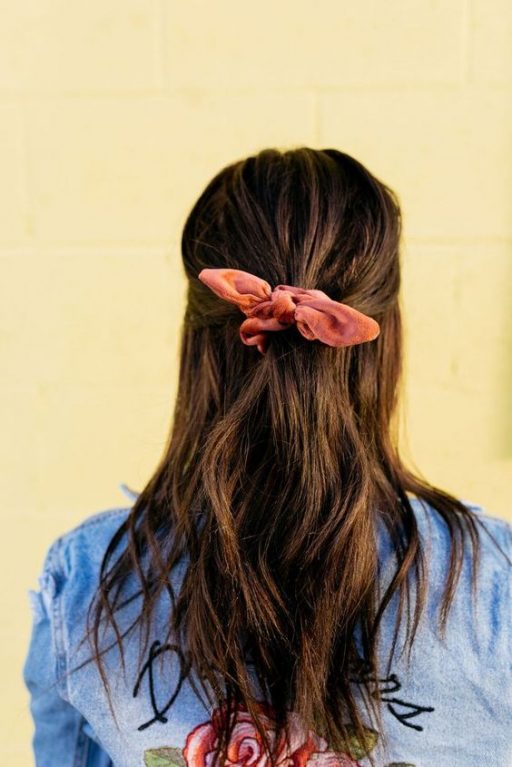 This is an easy look that works well with day-old waves and just needs a velvet ponytail bow.
2. Half Up Sideways Braid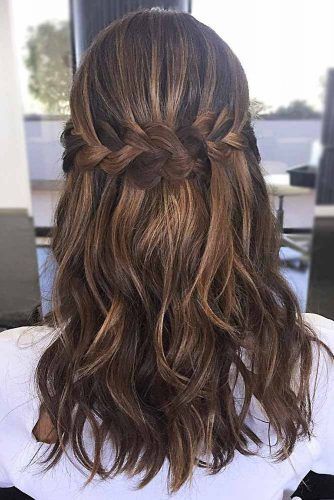 This look is a bit more complicated but is really pretty if you want to switch it up. If you're feeling ambitious, here's a great YouTube tutorial that will help you achieve this.
3. Half Up Teased Knot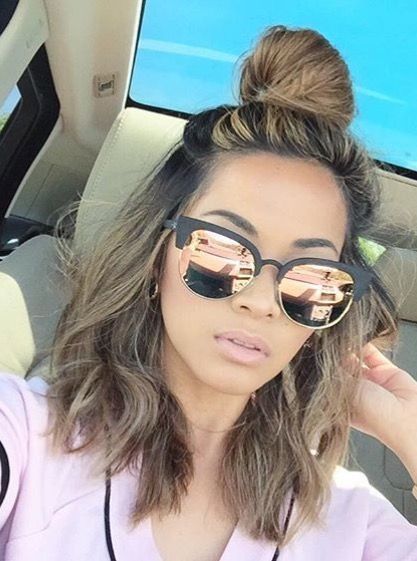 This is an easy high half up knot that you can do but twisting your hair through a regular elastic. It's supposed to be large, messy, and casual.
4. Half Up Hair Scarf Ponytail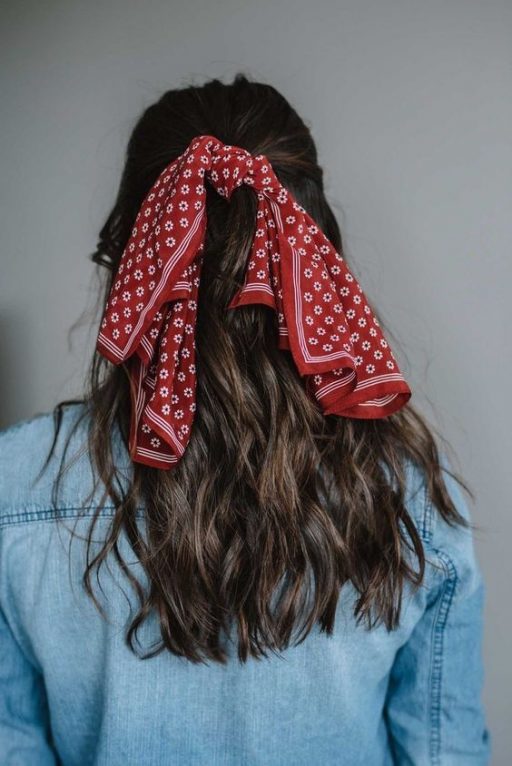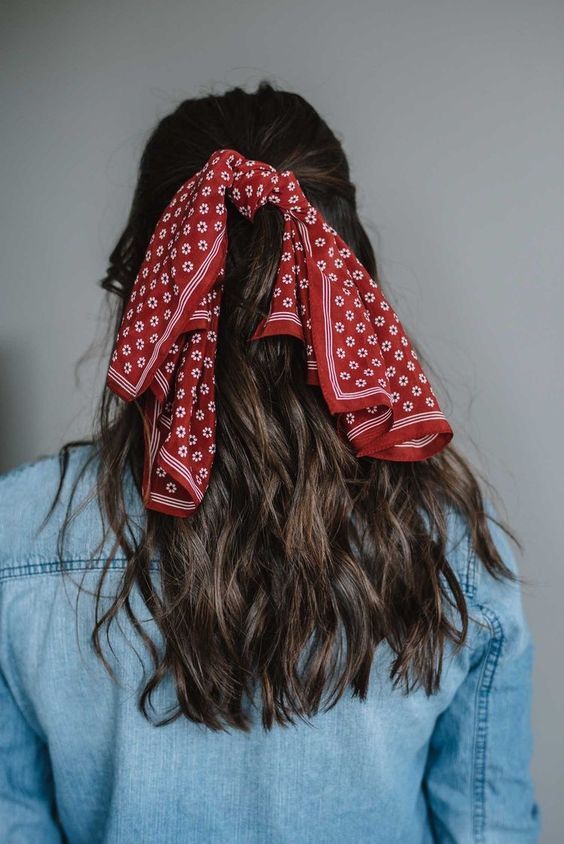 The curls here are down with a wand and not tased, but you can generally do anything you want on the bottom. The top is a simple half-up ponytail with a pretty hair scarf (the same type as a handkerchief).