5. Half Up Braid Updo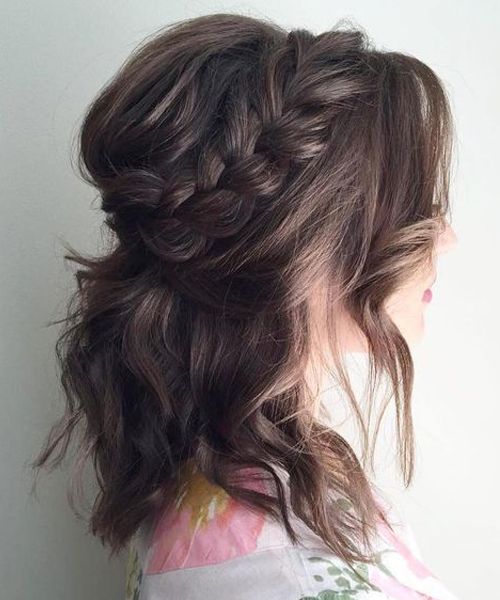 6. High Half Up Twist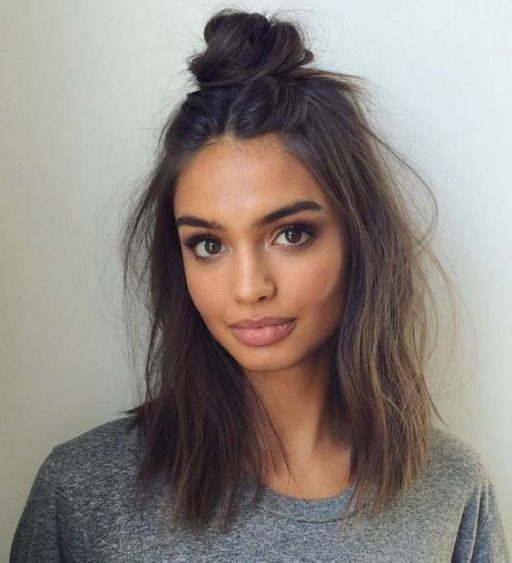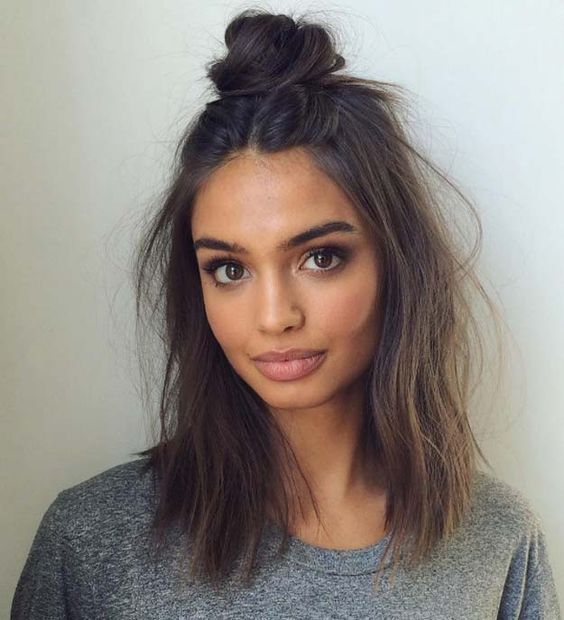 This is another easy half up twist. You can do some messy waves on the bottom with lots of teasing, part your hair in the middle, and twist up the very top layer into a bun that starts exactly in the center of your head. It'll fall during the day, so the higher the better.
7. Half Up Everyday Bun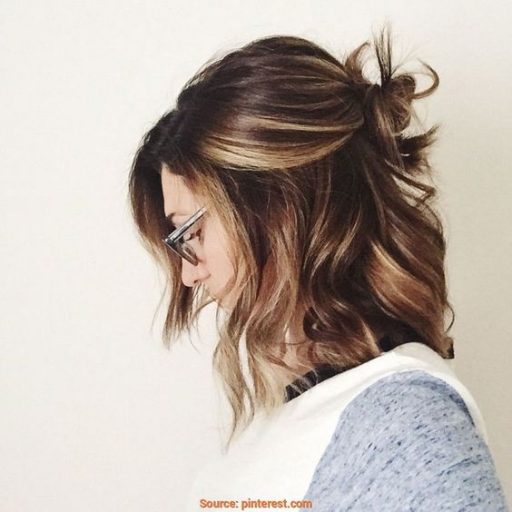 This is an easy bun that doesn't interfere with the part. Pull your top strands to the side and throw them in a messy knot in the back; even pulling the hair through an elastic a few times works well.
8. Half Up Knot With Bow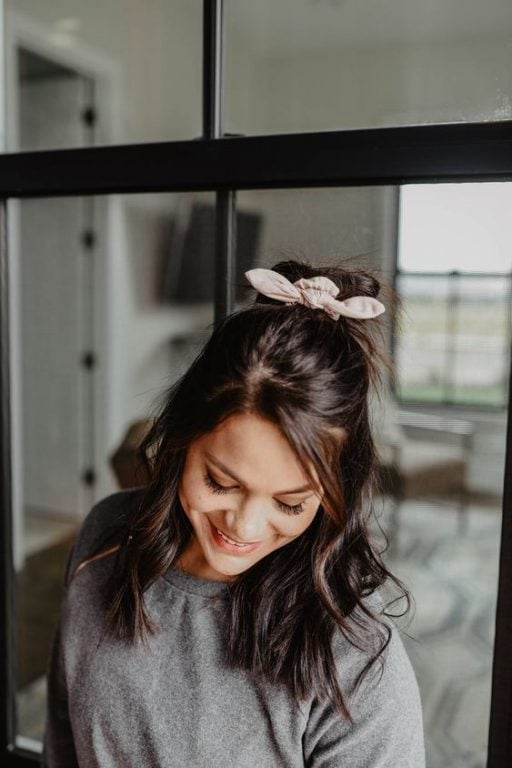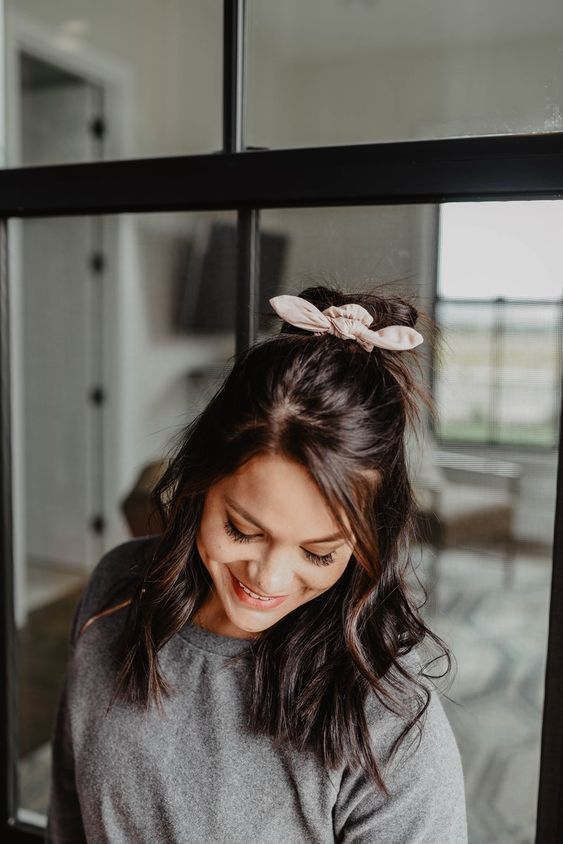 This is another of the easy half-up medium length hairstyles; twist the top half of your hair up into a knot then tie on a velvet bow.
9. Half Up High Messy Knot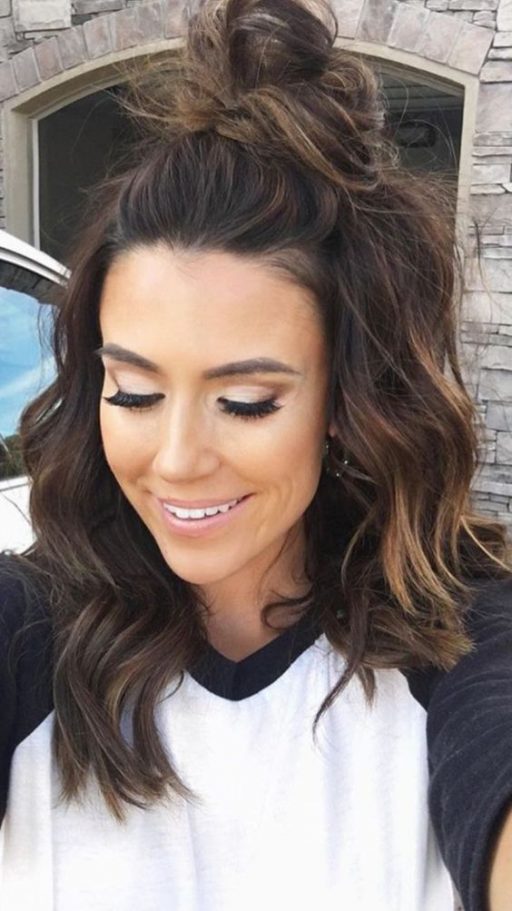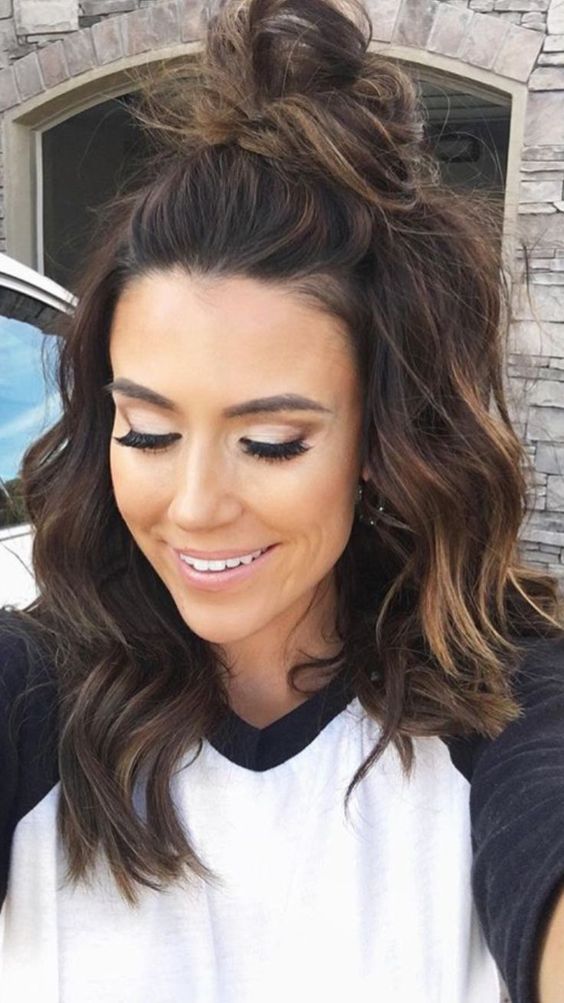 This half up hairstyle is done by first teasing the top of your hair then pulling it up tightly into a high half bun. There won't be any part left, and the rest of your hair will be curled in the same direction (away from the face) with a medium to large wand.