All The Way Up Medium Length Hairstyles
1. High Teased Ponytail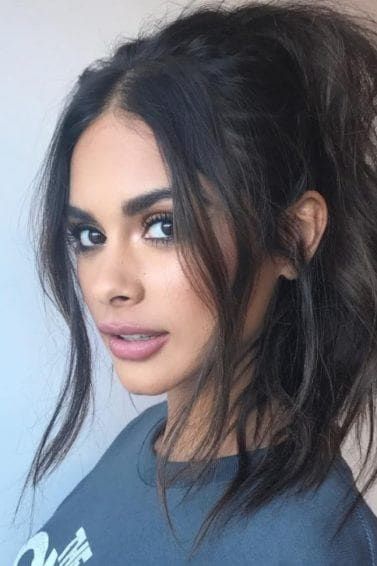 This look calls for teased hair pulled up into a high ponytail. Leave the front strands (the first 1-2 inches of hair) in a middle part. Texturizing spray always helps!
2. Low Teased Ponytail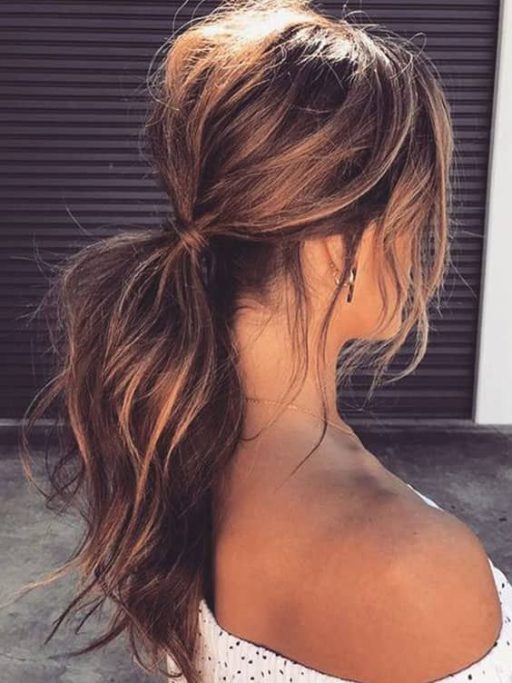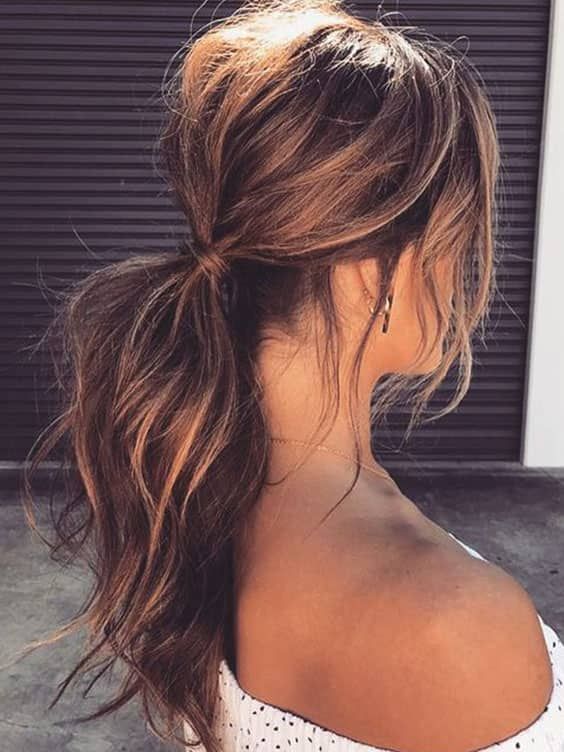 Tease and texturize your hair then pull it into a low pony. Take one strand and wrap it around the ponytail, then use a bobby-pin to secure it.
3. Middle Part Messy Bun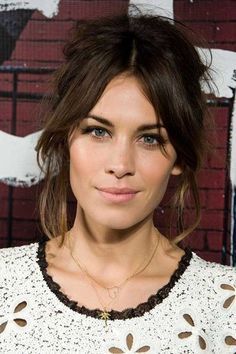 This look is super simple if you part your hair down the center, leave front pieces out, and twist the back into a messy bun. If you like the look a bit larger, you can tease the crown before tying the bun.
4. Medium Messy Bun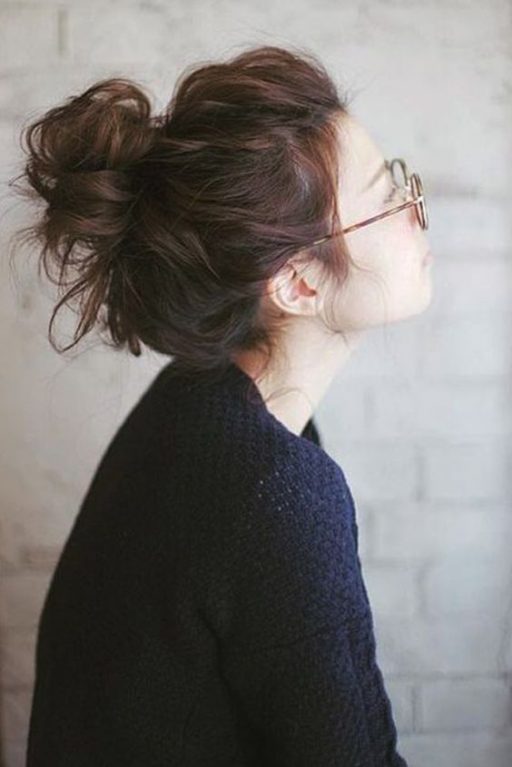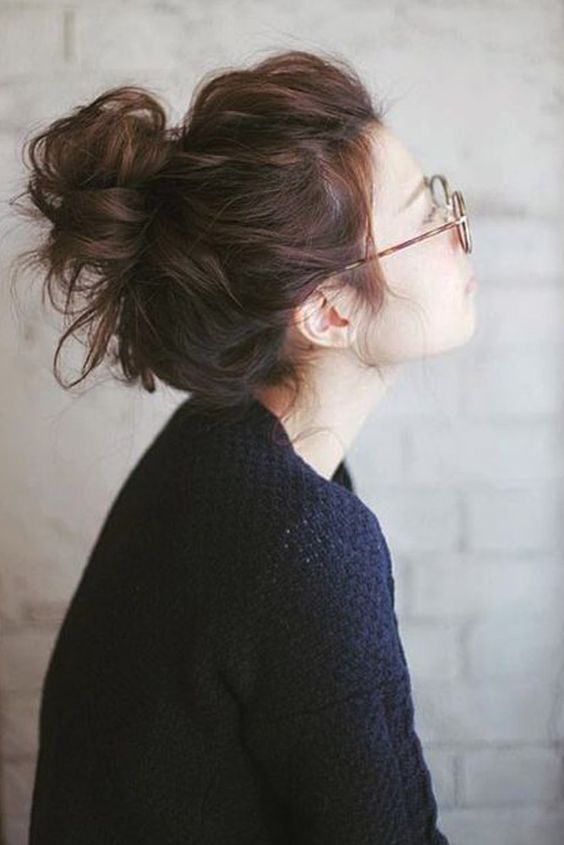 This medium bun is super messy and needs lots and lots of texturizing spray and teasing on the under layers. You'll also want to pull a bit out of the bun; don't make it tight by any means. Start with a high bun since it'll drop during the day.
5. Low Pony With a Bow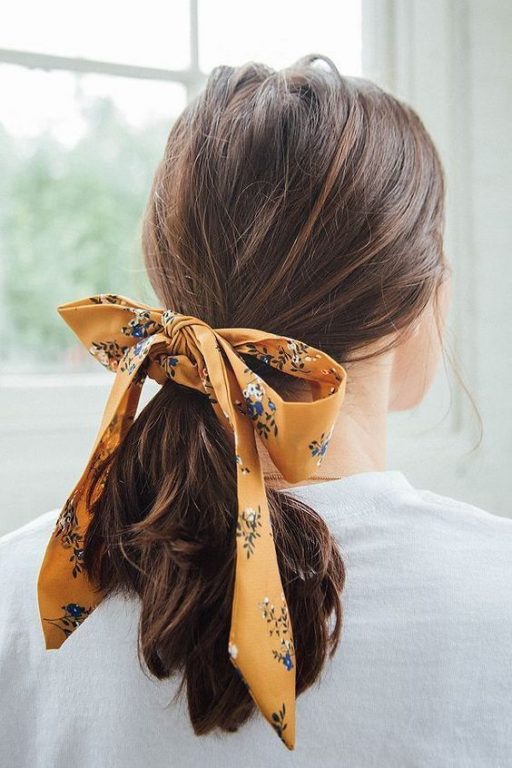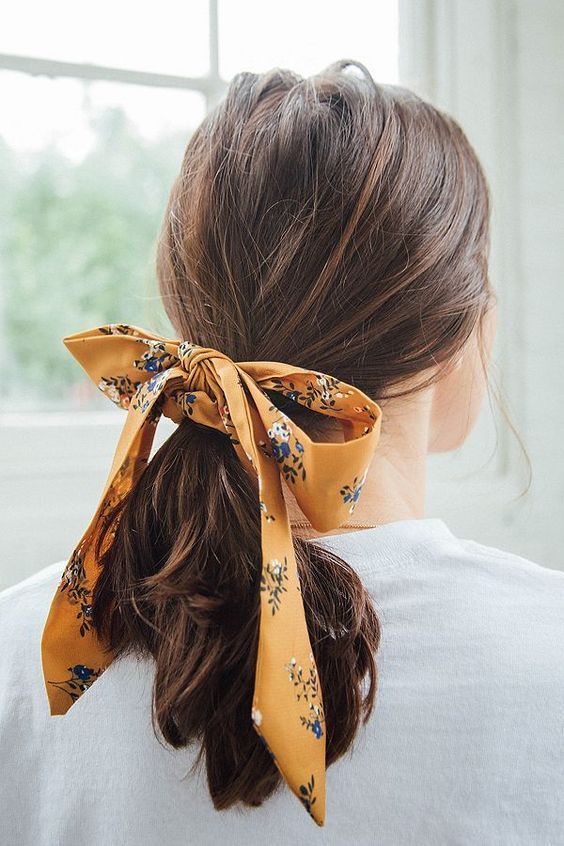 This is one of those medium length hairstyles that's extremely easy to accomplish. Blow dry your hair with a round brush and make sure to flip the ends using the brush. Gather your hair into a low, messy ponytail (keeping the part visible), then tie a long silk hair ribbon in a bow. It's a cute everyday look that's very unique!