6. High Messy Bun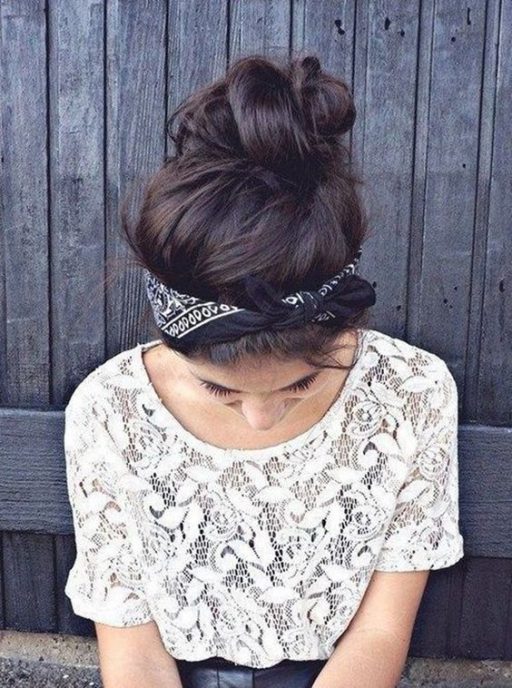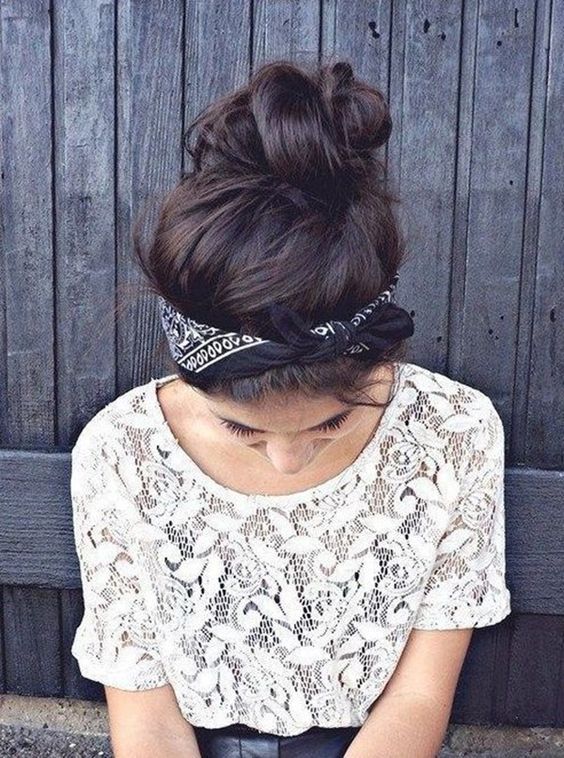 This high bun calls for thicker hair. If you don't have enough natural hair, you can buy a super cheap bun extension on Amazon to achieve this look.
7. Low Ponytail With Loose Front Pieces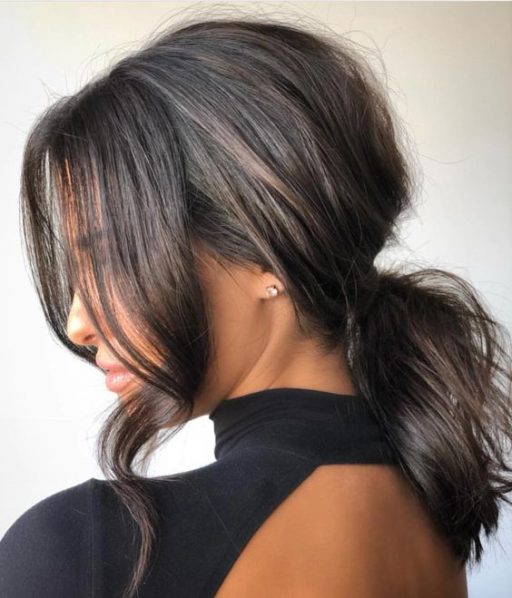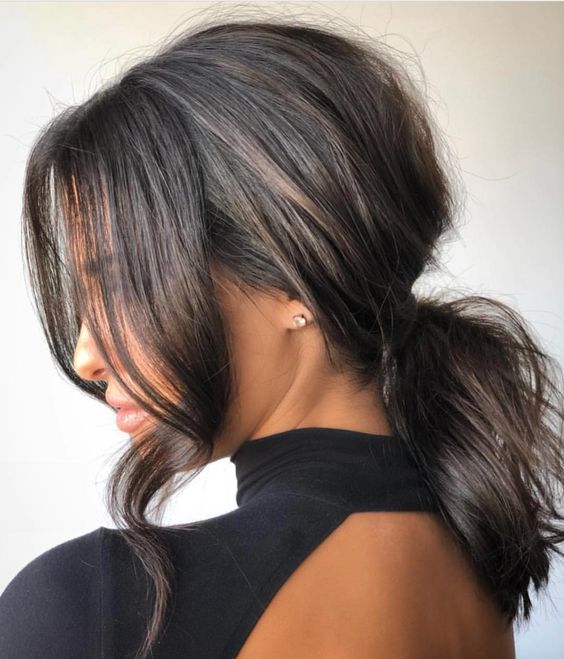 This low ponytail calls for some teasing, a middle part, and a piece of hair to be tied around the ponytail and pinned.
8. Super Messy Low Knot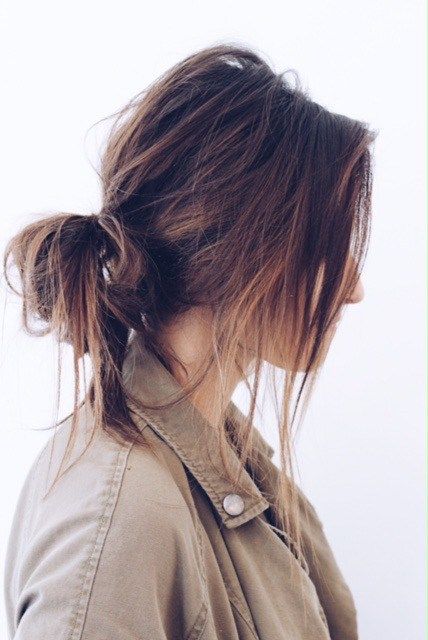 This has to be the easiest hairstyle on here. You can tie the hair back using an elastic and leave pieces hanging on the front.
9. Rolled Under Low Messy Bun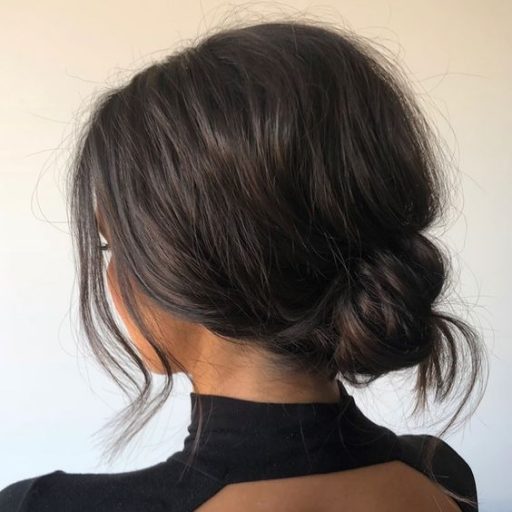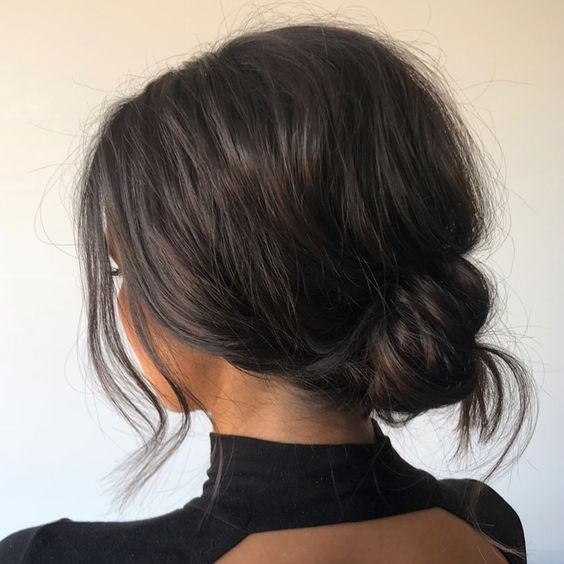 This is a messy knot in the back that is pinned under. It's a little more conservative, so it's great for workdays, but is still super cute and trendy.